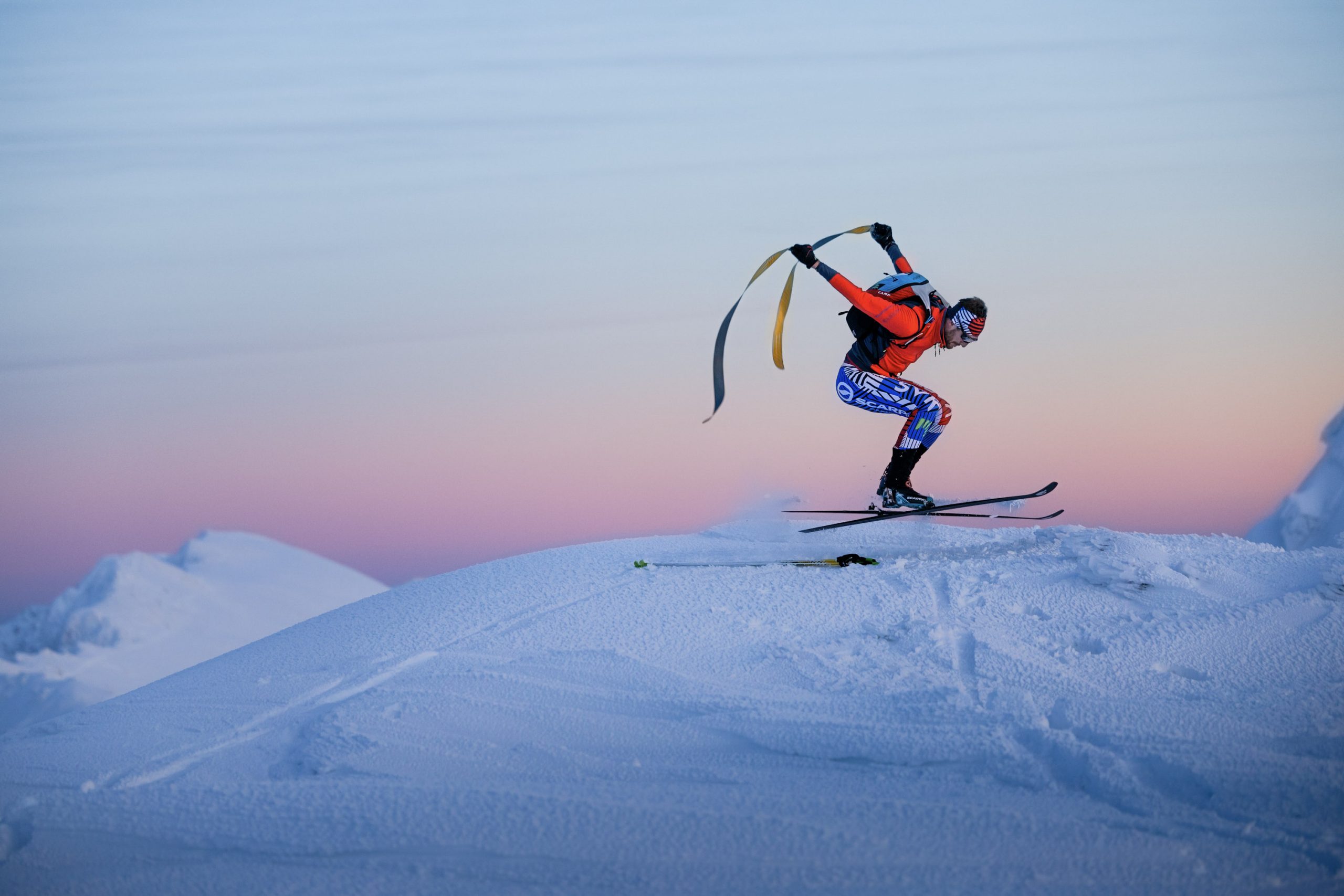 Liptov is also interesting for ski mountaineering.
Liptov is perfect for ski mountaineering. The region consists of several mountains that have excellent conditions for this sport. You can choose between the smooth plains of the Great Fatra, the rocky northern gutters of the Low Tatras or enjoy the sunny, spring, fir slopes in the south of the Western Tatras. And it's not just the natural conditions that make Liptov a TOP region for ski mountaineering, it's also excellent accessibility, for example, from Jasná, Čertovice, Magurka or Žiarská dolina. A great advantage are also mountain huts, which can serve as a base for hikes to more distant parts. If you only go for a one-day hike, they are an ideal place to replenish your energy. In the Western Tatras, for example, there is Chata pod Náružím, which can be reached from the village of Bobrovec and you have to overcome an elevation gain of more than 600 m.
An easier destination for less skilled ski mountaineers in this area can be, for example, Žiarska chata in Žiarská dolina. However, you can extend this route and go up to one of the highest peaks of the Western Tatras – Baranec. The route is more challenging, but after overcoming it you will have a wonderful view of the whole of Liptov. In Veľká Fatra it is Chata Pod Borišovom and Chata Magurka are also an excellent starting point to the western part of the Low Tatras. If you get to Chopok, you will definitely appreciate the Stone Cottage, the highest cottage in the Low Tatras. However, during your stay in nature in winter, you must not forget about safety and have avalanche equipment, cats, waiting and a helmet.
We recommend monitoring the weather and especially the avalanche situation. In case of increased avalanche danger, choose milder slopes and wait until the situation improves. We believe that you will choose from a wide range of ski mountaineering routes in Liptov and enjoy an interesting active holiday. Looking forward to your visit.
read more
hide
Most interesting ski mountaineering routes in Liptov:
Rentals and services for ski mountaineering in Liptov
Guides and instructors in Liptov:
Equipment rentals in Liptov: