Nordic walking, also called as north walking, is a new kind of sport that was born in Finland as a summer training method for cross-country skiers. Is has evolved into other sports such as Nordic Blading, Nordic Snowshoeing, Nordic Cruising, Nordic Running, Nordic Winter Walking and others.
Nordic walking uses special poles similar to ski poles. Poles are equipped with metal spikes or attachable rubber extensions depending on terrain. Practising Nordic walking involved 600 muscles in our body whereas the upper body takes up 30% of the work and so it relieves our legs.
Nordic walking is suitable for everyone, it is simple, inexpensive and keep our body shaped.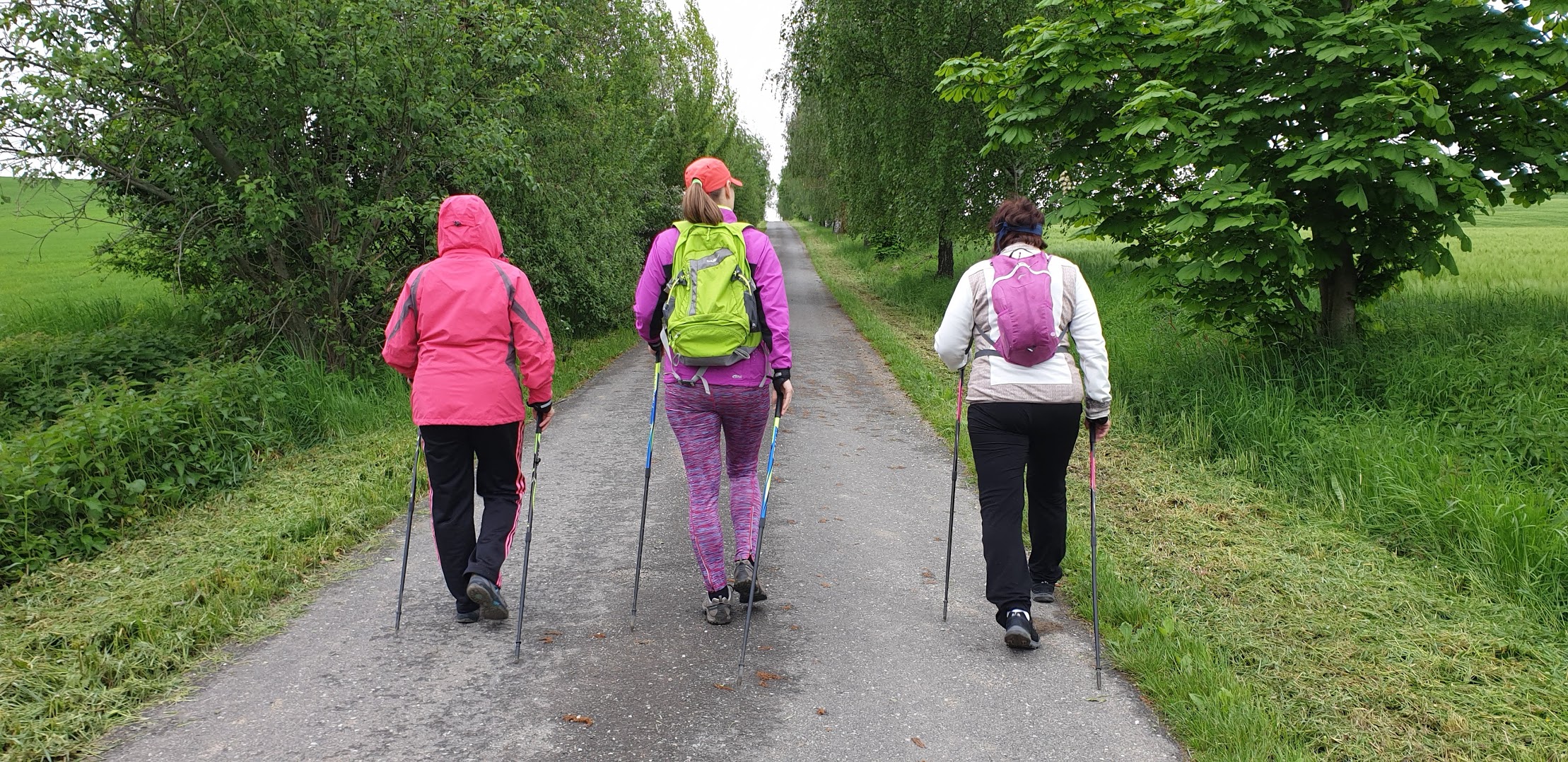 Favorite Nordic walking routes in Liptov
Nordic Walking course
Would you like to take the class of Nordic Walking with an experienced guide? If so do not hesitate to contact Zuzana who explain to you the basic of Nordic Walking.
The course takes 120 minutes, place and time depends. Poles rental is included.
Teambuilding
Tours and ideas:
Surrounding of Mních Hotel
Surrounding Chalúpkovo – Liptovská Štiavnica
Žiarska cottage
From Marína Liptov throught Tvarožná to dam wall Lip. Mara and to Havránok
from Partizánska Lupča to L. Sliače
from Permon to Tichá valley
Kôprova valley
Lipt. Trnovec and Trnovecké Háje