Collect points with the Liptov Region Card and win valuable prizes
Log in to the Liptov Region Card account and find out how many points you have
What is Liptov Region Card?
Regional discount card Liptov Region Card allows its owner to draw significant discounts on the offer of services of partner cruise places, attractions and facilities.
Tour operators and LIPTOV Card offerers are contracted partners of the LIPTOV Card. The Liptov Region Card is issued and distributed through the OOCR REGION LIPTOV sales points together with the Klaster LIPTOV Tourism Association. d.
Pay a few euros and save hundreds
If you decide to stay for at least one night at one of our partner accommodation facilities in the Liptov region, you will get a FREE card (in agreed partner facilities) or for € 3 (in contracted partner facilities).
Otherwise you can buy Liptov Region Card in the information centers for 5 €.
When you reach the specified level, you will be automatically included in the draw for prizes of up to 500 €. How can you earn points?
Stay in our accommodation facilities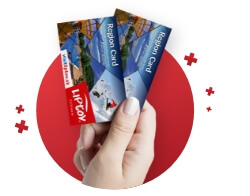 Take advantage of discounts with Liptov Region Card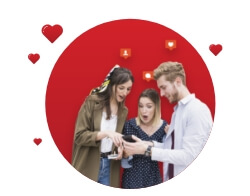 Rate and share us on social networks
We will answer all your questions
How to obtain Liptov Region Card?
The card is available to everyone, even to children above 6 years, and you can get it in one of sales points such as partner
accommodation facilities or information centres in the region of Liptov.
How does Liptov Region Card work?
Visit the attraction providing the discount on Liptov Region Card. Actual discounts available in this brochure. Places that provide discounts easily recognized by the sticker "Liptov region card valid here". Please show your Liptov Region Card and use your discounts immediately as a holder of Liptov Region Card during certain tourist season.
How long is Liptov Region Card valid?
The validity of your Liptov Region Card is unlimited. However, to obtain the highest (stay) discounts, stay in Liptov region at one of our partner's accommodation facilities for minimum 2 nights. All other (fixed) discounts are available any time you spend your time in Liptov region. So feel free to come to Liptov. You must simply experience Liptov.
What is the price of Liptov Region Card?
If you decide to stay at least one night at one of our partner's accommodation in Liptov, get a card for FREE. Otherwise you can purchase Liptov Region Card at information centres for 5 €.
How does the Liptov Region Card loyalty programme work?
According to specific acceptance spots categories, points will be credited to your account for using discounts at an acceptance spot (Mountains and snow, Water parks, Culture…). The points can be also gained for accommodation in one of our partner accommodation facilities in the region of Liptov. When reaching designated number of points, you, as a card holder, will be included in a draw for attractive prizes. Detailed information on the royalty programme can be
found in this brochure.
Lost/theft
Any lost or theft of Card is to be reported to OOCR REGION LIPTOV within the shortest delay possible. OOCR REGION LIPTOV shall block Card immediately. Card Owner shall be given a new card for the price of current LIPTOV Card.
Where to get Liptov Region Card?
We have prepared for you a list of all places where you can buy a Liptov Region card or where you can get it for free.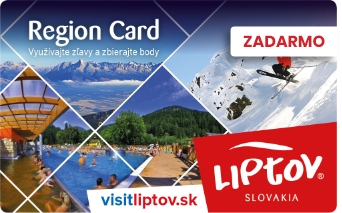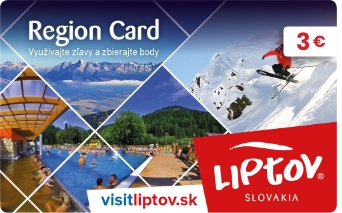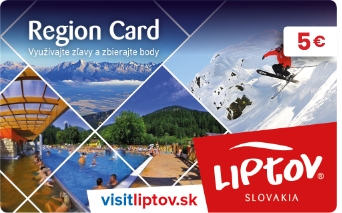 GENERALI Insurance of rescue in the mountains
Holders of Liptov Region Card * with a resident package * have a search and rescue insurance in the mountains of the Slovak Republic to cover the costs of possible intervention of the mountain service for FREE
Learn more about Liptov region card in our Liptov News