Climbing in Liptov
Demanovska dolina
© miriama-kov
The Liptov region, the Demänovská valley in particular, offers countless possibilities for outdoor activities including sport climbing. The surrounding mountains are home to hundreds of climbing routes of varying difficulty. The rocks are formed mainly by limestone of various hardness and shape. While in some climbing areas there are mostly rock towers, others are known for rock walls and faces.
There are about 8 rock climbing areas and 1 drytooling area (Ertoid) located in the Liptov region. The largest of them is the Machnatô climbing area (Low Tatras) boasting hundreds of climbing routes and consisting of a number of towers and walls. It is followed by a bit more challenging Siná and Biela dolinka (Liptovský Ján) climbing areas where there are mainly rock faces. One of the easiest climbing routes is the Prvá, IV route, located in Biela dolinka (Liptovský Ján). The most demanding climbing routes can be found in the area of Repiská(Low Tatras).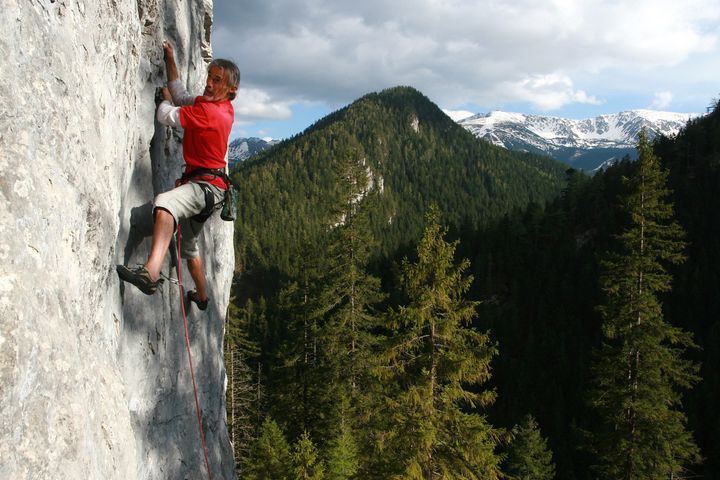 The routes are about 20 metres long, but some areas have routes that are more than 30 metres long, so you need to bring at least a 60-metre long rope (10-metre reserve is recommended). Check the climbing route length before each climb. As there is a danger of loose rock, wearing a helmet is recommended on climbs in all the climbing areas with no exceptions.
Since all the climbing areas are protected by the 5th highest level of nature protection, all open fires are banned. Thank you for following the guidelines for visitors to national parks at this level of protection. We wish you safe climbing with beautiful views of Liptov.
---
Recommended helmet in all areas without exception.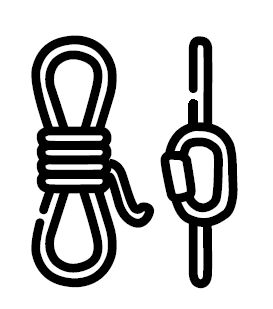 Recommended rope length 60 m.
---
Map of climbing walls in Liptov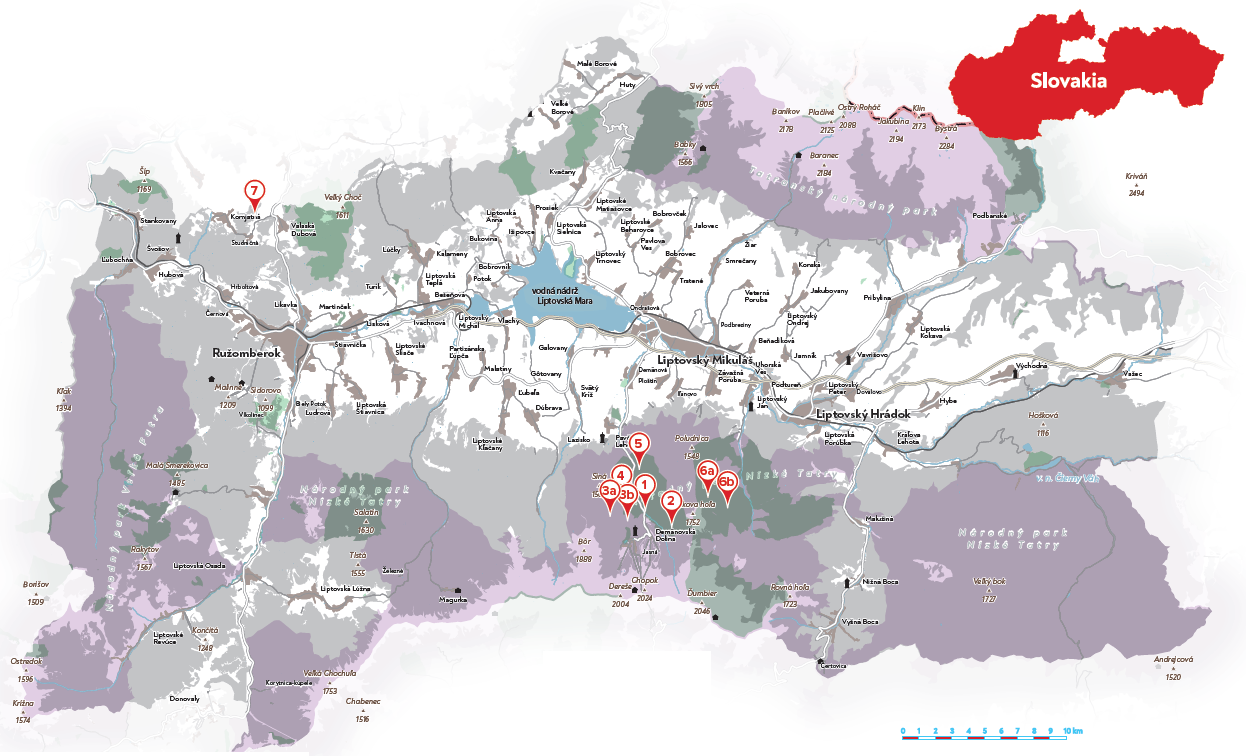 Climbing sites
TOP climbing routes in the region
---
---