Liptovské Revúce (705 masl) – Ploská Saddle – peak Ploská (1532 masl) (and back) Najlepšie obdobie: január, február, marec
Winter closure: the ski mountaineering season lasts 15.12 – 30.4.
Best time for the trip: January, February, March
Equipment: avalanche equipment
Route description
Although the Veľká Fatra is not one of our highest mountains and does not boast such a brilliant relief as the Tatras, it has its charm for ski mountaineers. The ridge of Veľká Fatra offers views of the Tatras, Fatra, and lower hills in the southern half of Slovakia.
Peak Ploská is a hill typical for Veľká Fatra. Its slopes are grassy, ​​without trees. They are mild, but offer interesting skiing in sparse woods or on wide plains. Ploská is one of the highest peaks in Veľká Fatra. Ski mountaineering skins are sufficient.
The ridge usually tends to be wind-blown. On the Turčianská side, beware of dangerous avalanche slopes. As very steep slopes and exposed, rocky gutters are absent in this area, the hike is also suitable for weaker skiers.
Way up
From the car right on the tracks. A big disadvantage may be the fact that the ascent starts low – only 705 masl, so there is not much snow – especially in light winters, or at the beginning or end of the season.
The whole ascent has a relatively even slope and a decent elevation of 840 meters. The slope is, paradoxically, given the smallest name at the very top. The name Ploská perfectly describes its shape.
The top is a large platform and has enough space to change the skins and prepare for the descent. The hike can be extended, for example, to the Turčianska side by following the red trail marking at Chata pod Borišovom (Hut Chata pod Borišovom) or by a ridge on both sides – for example to Ostredok and Krížna, or Rakytov peaks.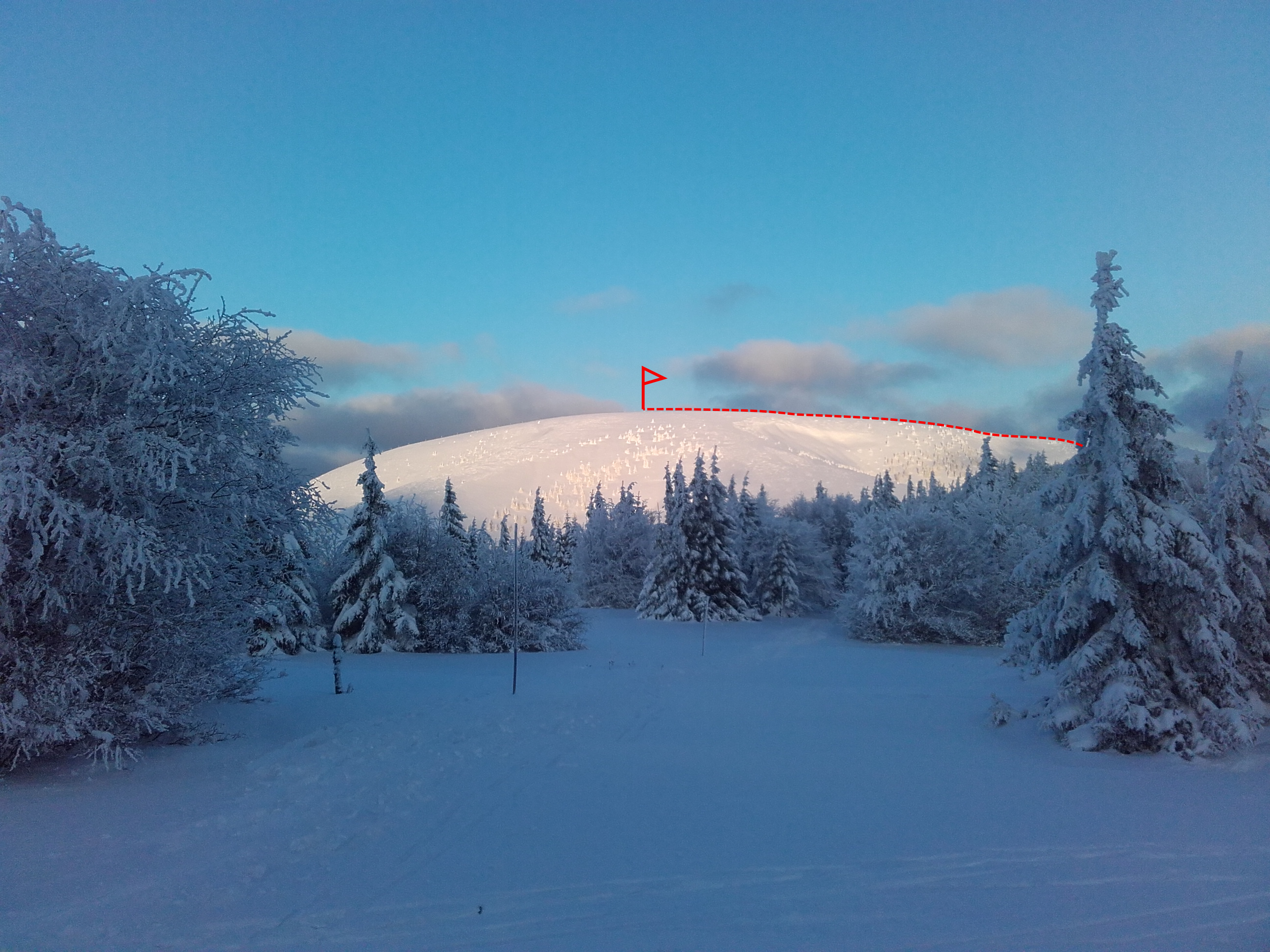 Way down
Copies the ascent route. At first it is characterized by a wide plain with a slight slope, gradually becoming steeper. Places where the forest is a bit denser can be tricky.