Free doprava – SKI & AQUA BUS
There is a regular free SKI & AQUA BUS service in Liptov during the winter season. Skiers and vacationers can thus comfortably ride to the slopes, but also to the Tatralandia water park. Ski buses connect the Jasná resort with Liptovský Mikuláš and Tatralandia, as well as with Liptovský Ján. And the Malinô Brdo ski resort with Ružomberok.
Download the current timetable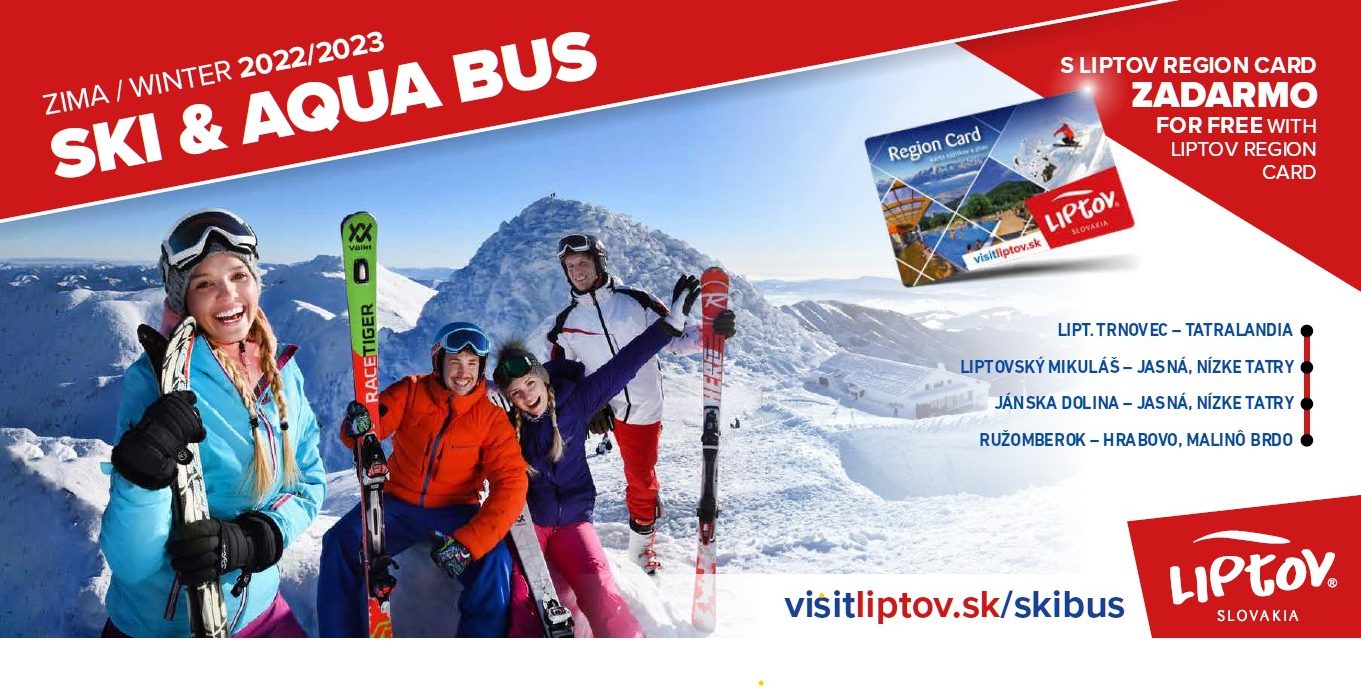 ---
Train transport
The Liptov region is conveniently accessible by train. The Slovak Republic's railways form the main rail link from west to east. Liptovský Mikuláš and Ružomberok are the main transport hub with regular rail connections from Bratislava and Košice and international connections from Prague. From Liptovský Mikuláš and Ružomberok you can get to individual tourist centers by bus.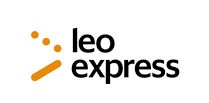 Leo Express
Our trains ride on the Czech and Slovak rails. Each of the trains consists of five low–floor carriages that are easy to walk through.

Best to the Tatras Pendolino
From Czech republic to Zilina, Poprad or Liptovsky Mikulas Czech national carrier. Get a discount on 2 day ski passes at the Jasna Ski Area.

Conveniently with national transport
The widest and most extensive offer not only train connections from different parts of Slovakia. An ideal choice for the fastest way to the heart of Liptov.
---
Bus transportation
By bus you can get to Liptov in addition to the state bus transport through private bus companies, which offer transport from various parts of Slovakia as well as Europe. The most used companies are FLIXBUS, PKS Polonus.
Get to Liptov comfortably from anywhere
It doesn't matter where you are in Slovakia. The timetables page will always find the fastest possible bus connection, with as few transfers as possible. If you are already in one of the beautiful towns of Liptov, but you do not have a car, you only need to find the nearest possible bus route on the timetables page.
Both Krakow and Warsaw like Liptov
From Krakow to Liptov
They run minibuses twice a day. LeoExpress on the new route Krakov › Poprad › Liptovský Mikuláš › Tatralandia › Bešenová.
Prices start from 5 EUR.
From Warsaw to Liptov
Bus transporterPKS POLONUS launches regular weekend bus service from Warsaw to Krakow › Zakopane › Tatranska Lomnica › Stary Smokovec › Liptovsky Mikulas to Tatralandia.
---
Air transport
It is possible to get to Liptov comfortably by air either at the airport in Poprad, which is only 60 km away from Liptovský Mikuláš. Another option is to use the airport in Bratislava (300km away) or Kosice (170km away). Airlines flying to these airports are Wizzair, Ryanair and Czech Airlines.
From London directly to the heart of Liptov
London
Mo, Wed, Fr
Contact
Letisko 100 058 98 Poprad Slovenská Republika
+421 52 776 3875
+421 52 772 5005
airport@airport-poprad.sk
---
Trucking and taxi
The Liptov region hides not only natural treasures. For a safer ride, check current traffic restrictions or accidents. Plan your best route. We recommend using the GPS navigation waze or google maps.

Taxi services and rental
Taxi služba NONSTOP
(10 -25% discount with Liptov Region Card)
+421 917 965 754
Car rental Europcar Poprad – airport
(10% discount with Liptov Region Card)
 +421 907 856 968