The first non-alcoholic brewery in Slovakia.
Try great alcohol-free beer sorts that NILIO Brewery produces in a traditional craft way. NILIO beer is created by a unique method of non-alcoholic beer production process where the yeast is used in the fermentation process, which does not produce alcohol under the condition of the right biotechnological setting. In the world of NILIO, beer is not dealcoholized like in most breweries and therefore it has full body, refined tastes and aromas and it is sensory very close to alcoholic beer sorts.
NILIO Zero Power
NILIO Black Hero
NILIO Great Warrior
NILIO Yuzu Samuray
NILIO White Knight
NILIO Caribic IPA
NILIO Golden Ale
In August 2022, NILIO confirmed its qualities and received world awards called GREAT TASTE, which is the largest and most trusted accreditation scheme for food and beverages. In the GREAT TASTE NILIO award, it received:
NILIO YUZU SAMURAY – ** GREAT TASTE
NILIO ZERO POWER – * GREAT TASTE
NILIO BLACK HERO – * GREAT TASTE
Where to buy:
About NILIO brewery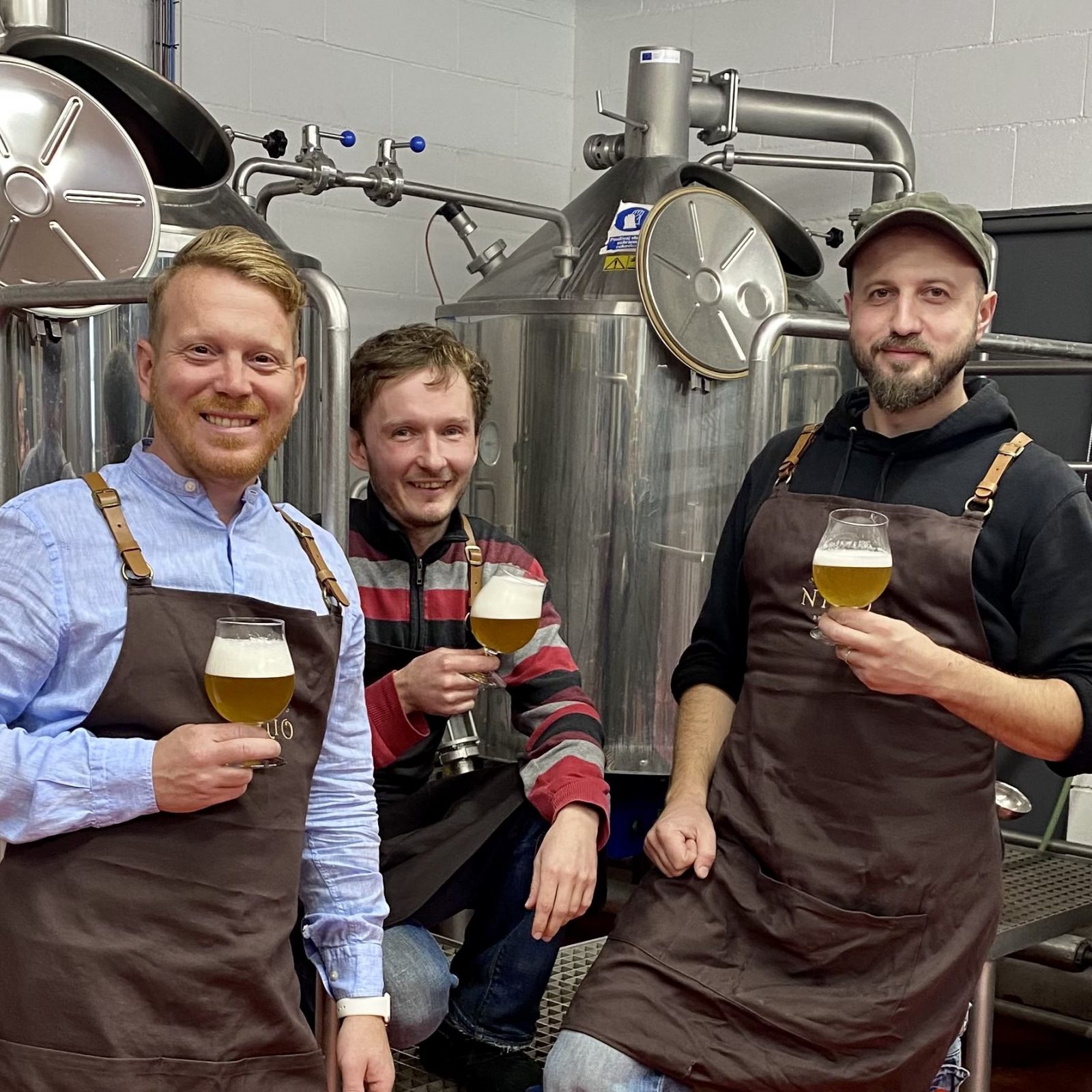 The name NILIO is associated with the place where the brewery is situated, which is the region of Liptov and the city of Liptovský Mikuláš. The name is composed of the words Nicholas (Ni) Liptov (li) and O (0%).
The brewery was established in 2020 and focused on the production of quality non-alcoholic beer. The first idea of founding the craft brewery Nilio was born during the summer gathering of good friends, lovers of this universal healthy drink and longevity. The main goal was to offer not only top-quality alcoholic beer, but also to create a alcohol free beer with the full flavour, which is characteristic for modern kraft beers.
NILIO is the first brewery that is proud to hold the worldwide VEGAN certification and all beer sorts are exclusively made from natural ingredients, it means no production process uses synthetic substances.
In 2022, NILIO received the prestigious Innovations of Žilina Region 2022, where they became the overall Winner in the category of small and medium-sized enterprises for the most innovative products and production of Žilina Region.
Contact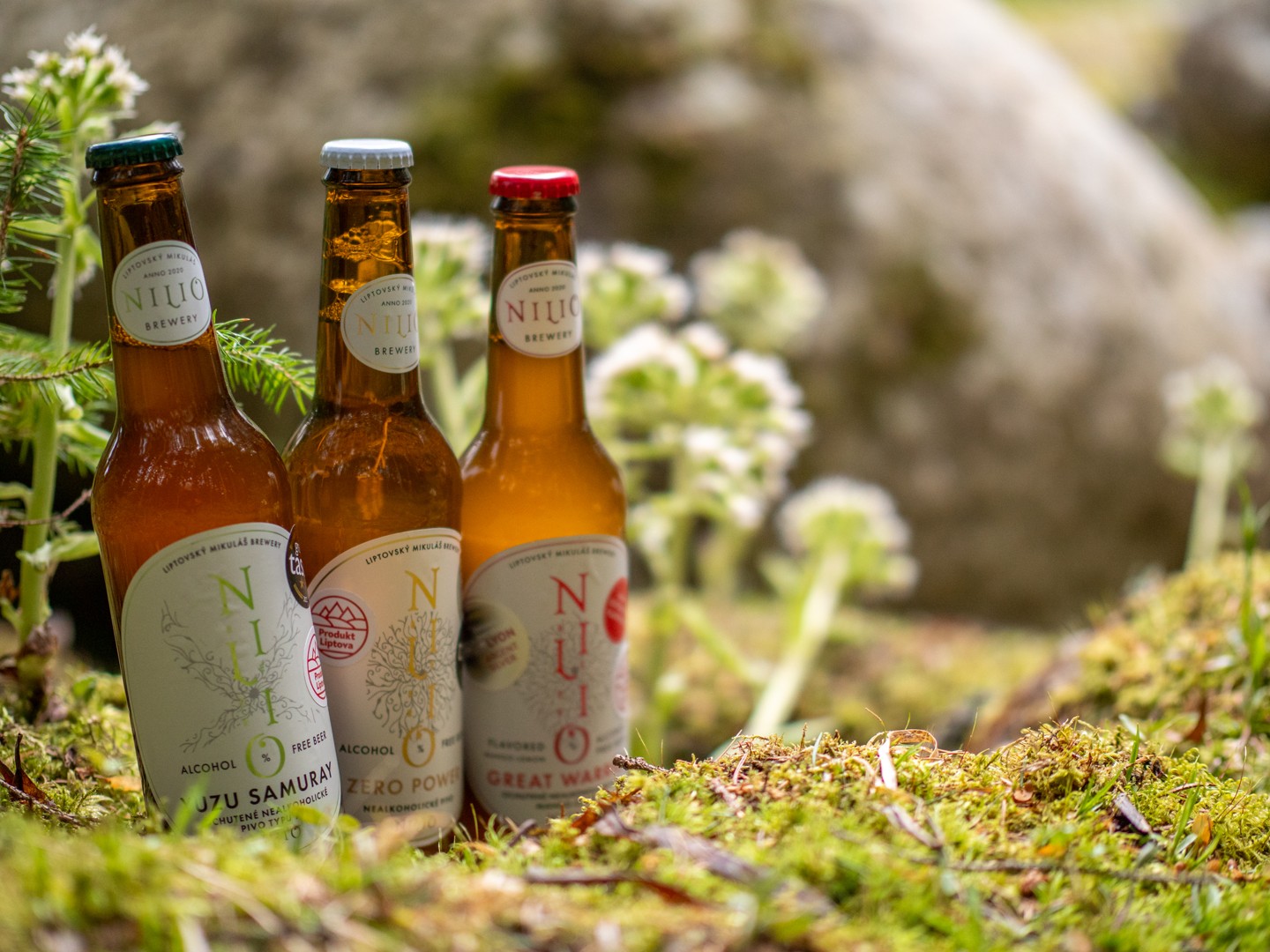 Other products in this category
Treat yourself with trying honey from the central Liptov. The bee apiaries are located in Liptovský Mikuláš, the district of Bodice. The honey from the Bee kingdom is harvested from the flower nectar of meadow flowers and herbs, fruit tress, linden trees and small fruits. Our honey is not heat treated nor melted.
Where to buy:
About Včelie kráľovstvo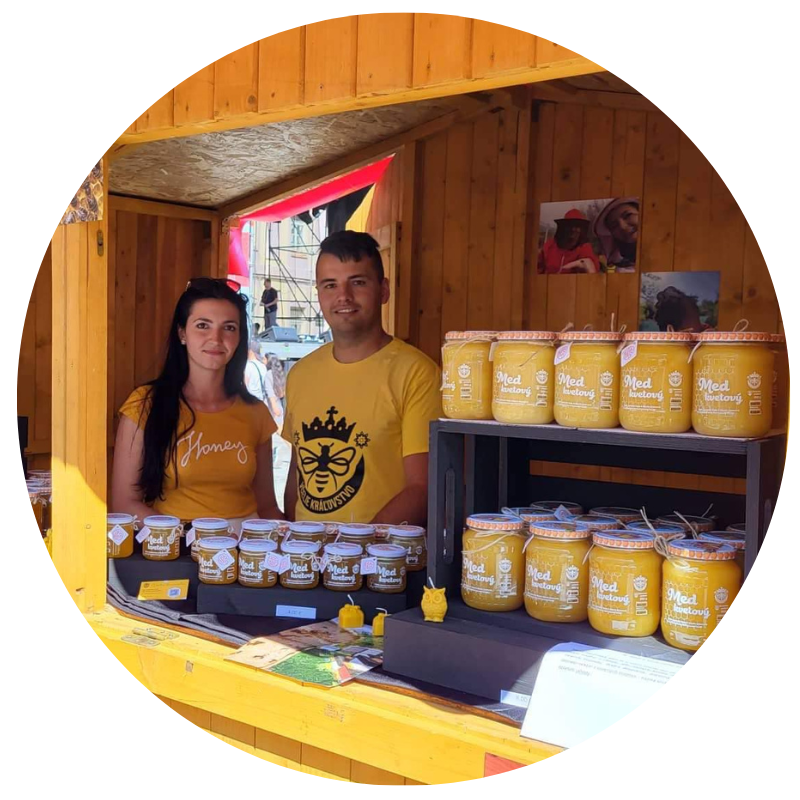 Ľubomír Sova and Nicole Oravcová refute common beliefs that the young generation has no interest in beekeeping and traditional values. They are devoted beekeepers who are eager to use modern tools to attract customers and spread words about honey from Liptov. They started bee keeping as a hobby in 2018, and have been on the market ever since, pursuing the vision of a sustainable growth.
Contact
Other products in this category
In 2021, Liptovské droby were designated a Protected Geographical Indication (PGI) by the EU.
Liptovské droby are a traditional kind of sausages with potato filling made in the area of Liptov using traditional methods. They are made from spiced potato filling mixed with cracklings, onion and garlic, stuffed into cows' or pigs' intestines. You can order them in good restaurants or buy them at selected stores and prepare them easily and conveniently at home whenever you feel like it.
Ingredients: potatoes, pork bacon, lard, onion, marjoram, black pepper, salt, garlic, cows' or pigs' intestines, semolina flower. Available also in the gluten free version
Where to buy:
In the COOP Jednota retail chain stores (the districts of Liptovský Mikuláš, Ružomberok, Poprad, Martin, Turčianske Teplice)
in the CBA Verex retail chain stores (the district o Liptovský Mikuláš)
in the U Ňaňa bakery and a butchery
in the YEME stores in Bratislava
in selected stores and butcher´s shops in Liptovský Mikuláš, Ružomberok and Poprad.
You can also find them in selected restaurants: Bašta Ondrej, Bernard Pub Maladinovo, Kozí vŕšok, Liptovská Izba, Reštaurácia MAYTEX, Wellness Hotel Chopok.
If you wish, you can pick up your order directly at the production premise, located at 79 Beňadiková, 032 04 Liptovský Ondrej.
About the Tkáč family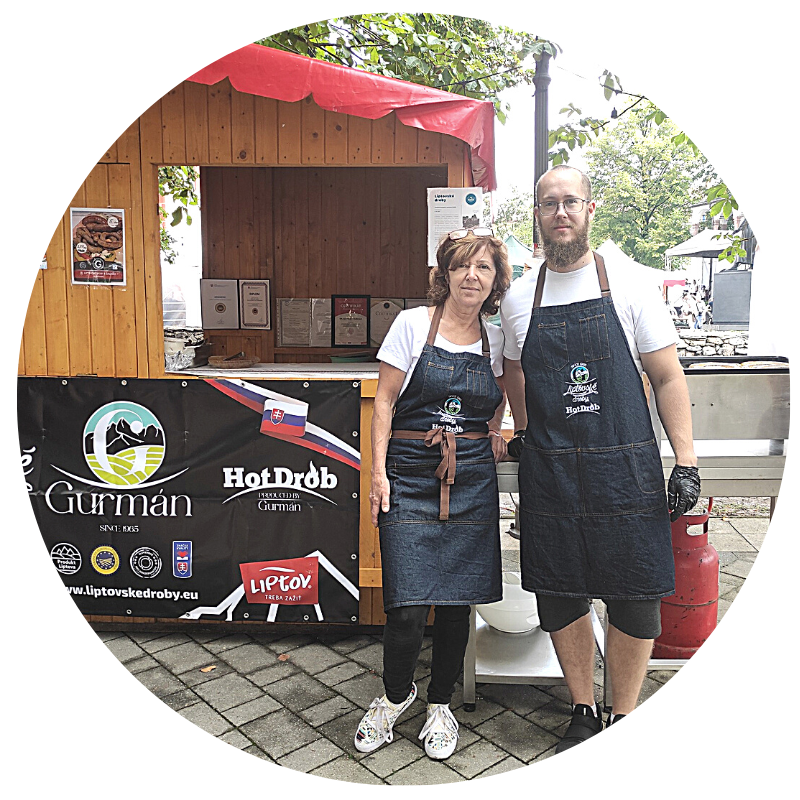 A family-run company Štefan Tkáč GURMÁN is a regional producer of a traditional delicacy of the Liptov region called Liptovské droby PGI and Liptovské šialence. The history of the company dates back to 1965. Carefully selected ingredients coming from Liptov and Slovakia guarantee the best possible quality. The fact that the company is a holder of The Quality Mark SK and has received a Protected Geographical Indication status speaks for itself.
Contact
Other product in this category
Honey-cakes by Medona – the smell of Christmas.
Honey-cakes (deliciously spiced, decorated ginger-bread like cookies) are handmade and beautifully decorated with hand-piped lace inspired by the embroidery motifs from Liptov. Each piece is a small work of art – an original made with love. Medovníky are made exclusively from natural ingredients, without the addition of artificial dyes and preservatives. Freshly ground spices give medovníky their characteristic brown colour and unmistakeable flavour and aroma. Many of them also have healing properties.
IP: To keep medovníky fresh for as long as possible, store them in a pantry or on a balcony in winter. Do not expose them to the sun and store them in their original packaging in a dark and cool place. This will prevent them from drying out and loosing their colour (honey-cakes are free from artificial dyes; they are coloured with cocoa, the colour of which fades when exposed to sunlight.).
Where to buy:
About Miroslava Cingelová
Honey-cakes can say a lot things. With just a single honey-cakes, you can express love or affection to your special ones, show gratitude and respect or wish good health. Miroslava Cingelová, a honey-cake baker from Ružomberok, has been baking and decorating honey-cakes since 1995. Her sweet creations are a real work of art known not only in Slovakia but also abroad.
Contact
Other products in this category
Medovníky from the picturesque village of Liptovská Lúžna.
To bake medovníky (deliciously spiced, decorated ginger-bread like cookies) that please the eyes as well as the taste buds is truly an art. Unique medovníky from Liptovská Lúžna are honestly handmade, with their decoration being a tasteful blend of tradition and creativity.
When decorating medovníky with traditional folk patterns from Liptov, they find inspiration mainly in the folk elements from Liptovská Lúžna, Liptovská Osada, Liptovské Revúce and other areas of the Liptov region. The craft of baking medovníky is, however, no longer only about embroidered cookies. Did you know that the dough for baking medovníky can also be used to, for example, bake a črpák (a mug with a decorated handle used by shepherds) or a valaška (a traditional Slovak axe)?
Where to buy:
About Anna Šenkeríková
Within the framework of the brand of local products project, medovníky aim to present a tasteful blend of the beauty and traditions of Liptov with an innovative approach of a young confectioner Anna Šenkeríková, with no compromises made in terms of choice of ingredients.
Contact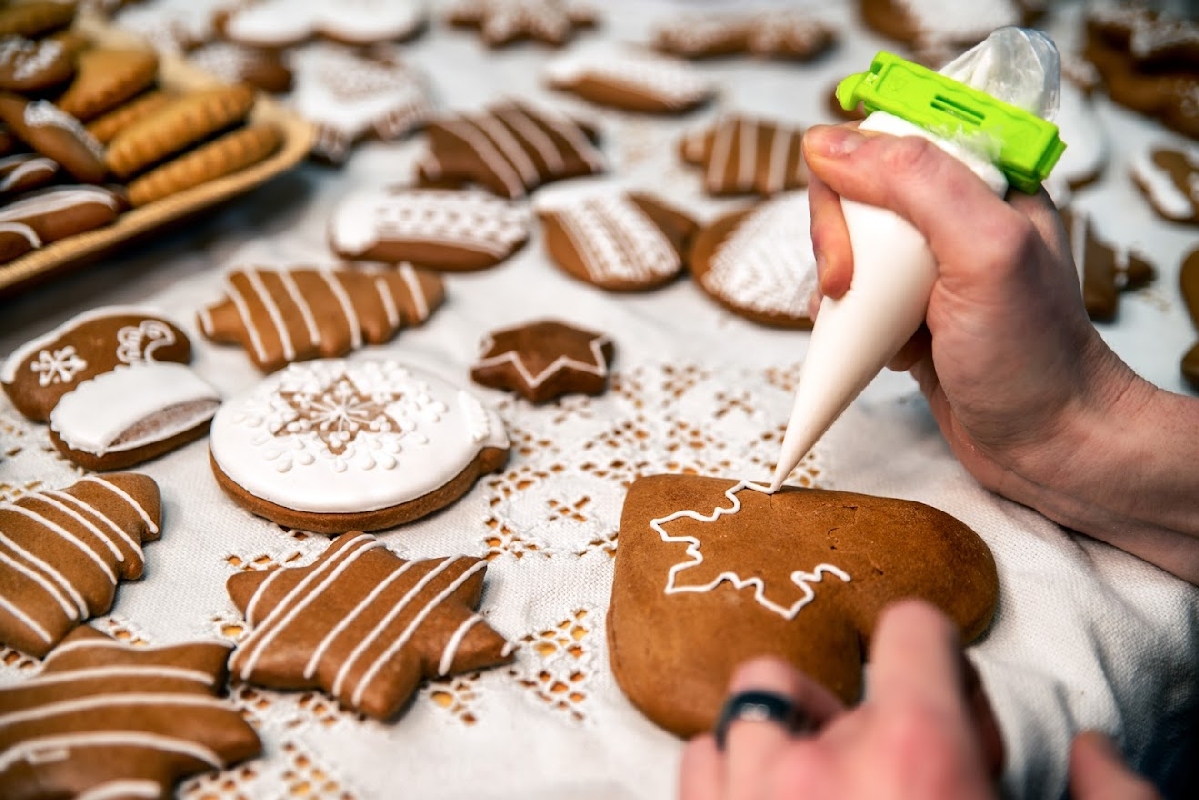 Other products in this category
Nadašdy bee hives are situated in the beautiful nature of Lipton region, at the place where long time ago used to be a school bee hive of the prestigious Beekeeping craft school of Liptovský Hrádok.
Flower honey is a combination of meadow and forest flowers, and its composition is influenced by grazing conditions during the season.
Mead honey comes from the vicinity of Čierne Váh from spruce and maple mead.
Where to buy:
About the Nádašdy beekeeping
Long story short, it all started as a hobby which then developed into a whole life mission to preserve and share the benefits of this gift of nature- honey – with others. Beekeepers of Nadašdy are a family company of enthusiasts whose love for beekeeping led them to protecting and enhancing the knowledge of their ancestors and treasuring the true values of life. Their hives are situated in the virgin nature of Lipton region which is also known as the bee's paradise.
Contact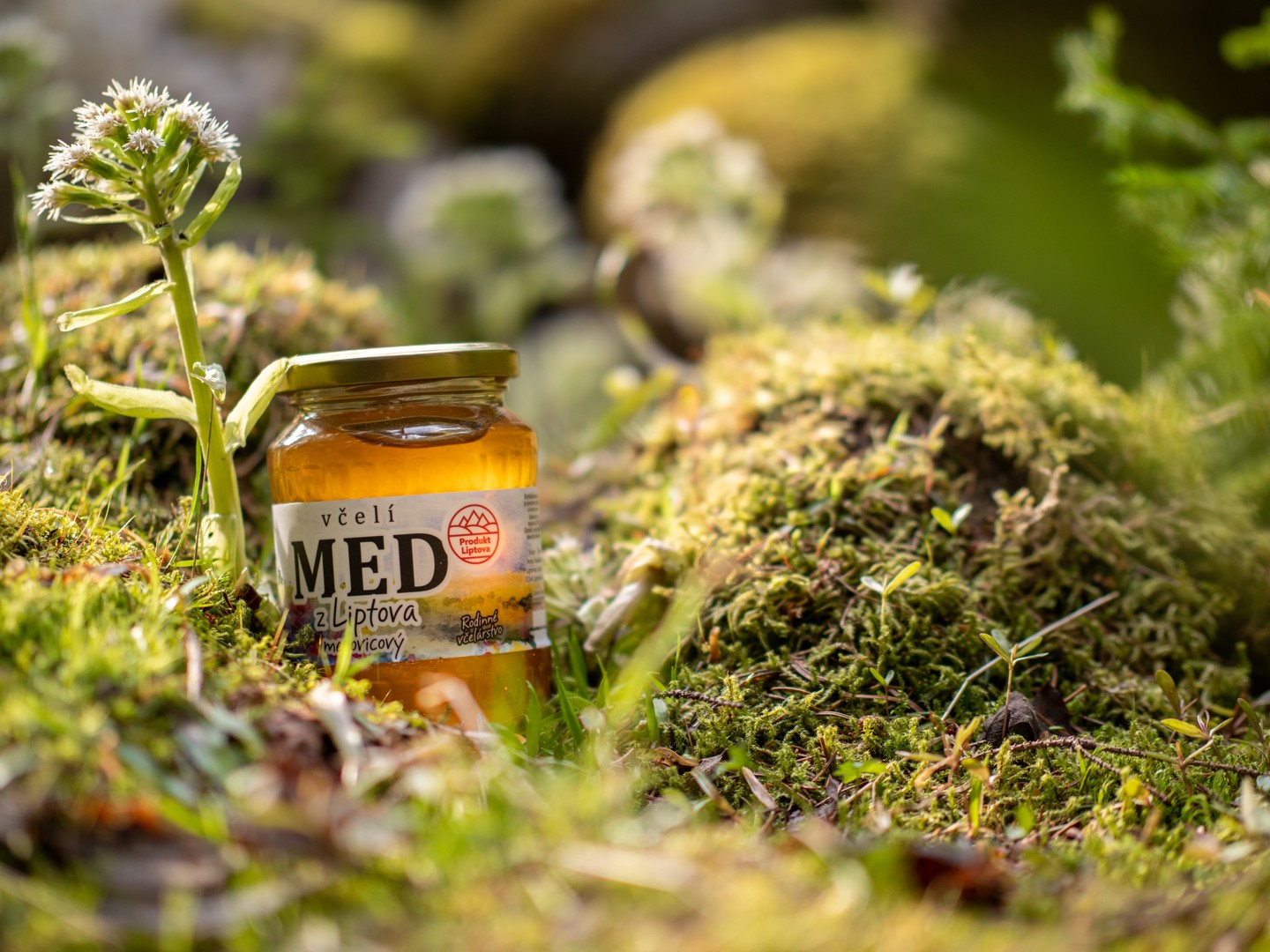 Other products in this category:
100 % organic natural herbal teas made from herbs that are grown without the use of chemicals. The highest quality of the Biotatry teas is ensured at every stage of the production process – from the planting of the seed to the packaging of the tea, meaning all the exceptional aroma, colour and flavour of the teas is preserved for you to enjoy. At Biotatry, tea is viewed as a symbol of freedom, peace, purity and harmony. They believe that already the first breath of the teas´ wonderful aroma can put you at ease and make you feel relaxed. The act of drinking tea is a social activity that has been bringing people together since forever.
Packaging: paper packaging 30g – 100g – 200g/ glass jar 50g
Ingredients: for the ingredients for each variety, please visit biotatry.com
Where to buy:
About BIOTATRY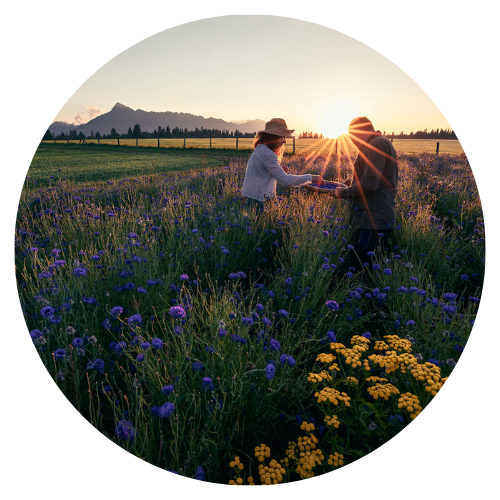 BIOTATRY H&B is a brand of teas made with 100% organic herbs grown on a meadow right under Mt Kriváň, warmed by the mountain sun and watered by the rain, with deer, wolves and bears around. All the herbs are processed the way they used to be in the past. They are hand-picked, dried and packed in Východná, a picturesque village located under the Tatras. In 2022, Biotatry received the "Produkt Liptova" quality brand and the Quality Mark Sk label.
WE ARE PROUD FARMERS
Ľubomír Kružliak: "The farming land from which our product comes and the work of local people deserve our deep respect. We are proud that all our herbs come from a unique farming land of the Tatras mountains. We are united by the passion for our job, belief in our product and love of nature. We are honest and fair to customers and employees and pride ourselves on honesty and quality. It is teamwork and cohesion that help us create lasting values.
Contact