Medovníky from the picturesque village of Liptovská Lúžna.
To bake medovníky (deliciously spiced, decorated ginger-bread like cookies) that please the eyes as well as the taste buds is truly an art. Unique medovníky from Liptovská Lúžna are honestly handmade, with their decoration being a tasteful blend of tradition and creativity.
When decorating medovníky with traditional folk patterns from Liptov, they find inspiration mainly in the folk elements from Liptovská Lúžna, Liptovská Osada, Liptovské Revúce and other areas of the Liptov region. The craft of baking medovníky is, however, no longer only about embroidered cookies. Did you know that the dough for baking medovníky can also be used to, for example, bake a črpák (a mug with a decorated handle used by shepherds) or a valaška (a traditional Slovak axe)?
Where to buy:
About Anna Šenkeríková
Within the framework of the brand of local products project, medovníky aim to present a tasteful blend of the beauty and traditions of Liptov with an innovative approach of a young confectioner Anna Šenkeríková, with no compromises made in terms of choice of ingredients.
Contact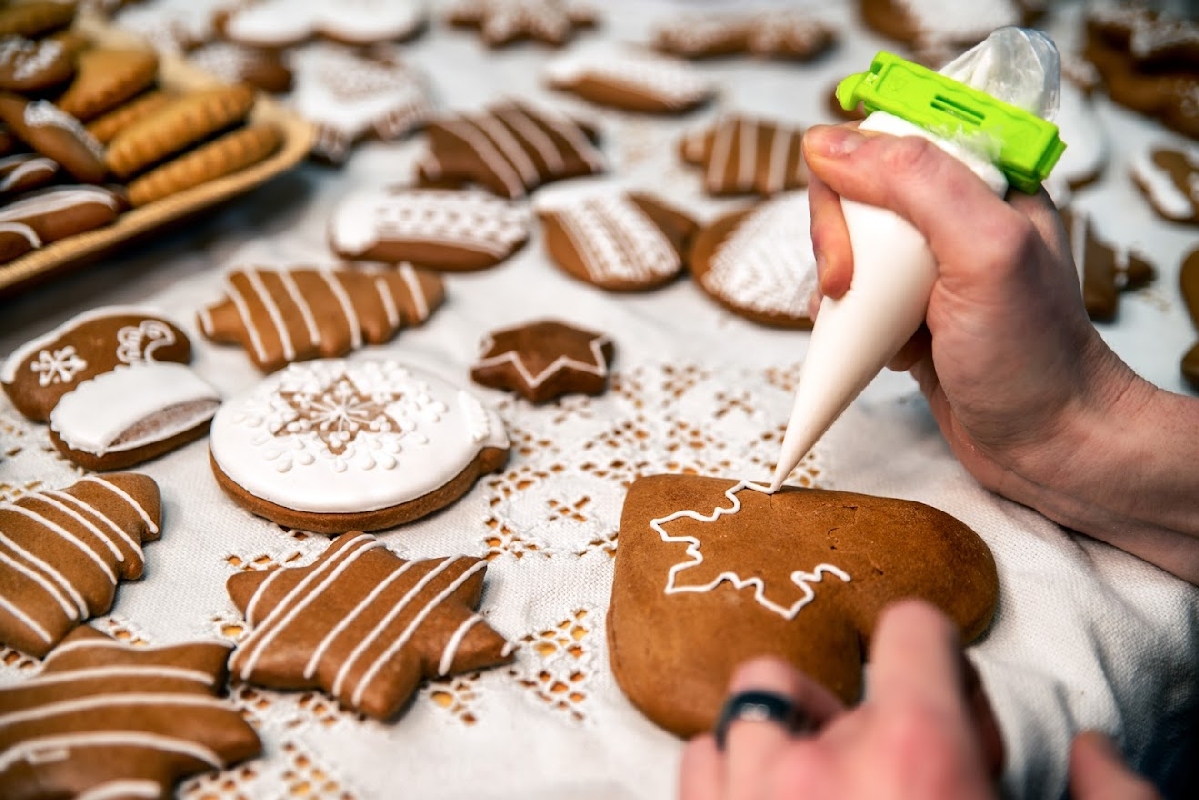 Other products in this category