100 % organic natural herbal teas made from herbs that are grown without the use of chemicals. The highest quality of the Biotatry teas is ensured at every stage of the production process – from the planting of the seed to the packaging of the tea, meaning all the exceptional aroma, colour and flavour of the teas is preserved for you to enjoy. At Biotatry, tea is viewed as a symbol of freedom, peace, purity and harmony. They believe that already the first breath of the teas´ wonderful aroma can put you at ease and make you feel relaxed. The act of drinking tea is a social activity that has been bringing people together since forever.
Packaging: paper packaging 30g – 100g – 200g/ glass jar 50g
Ingredients: for the ingredients for each variety, please visit biotatry.com
Where to buy:
About BIOTATRY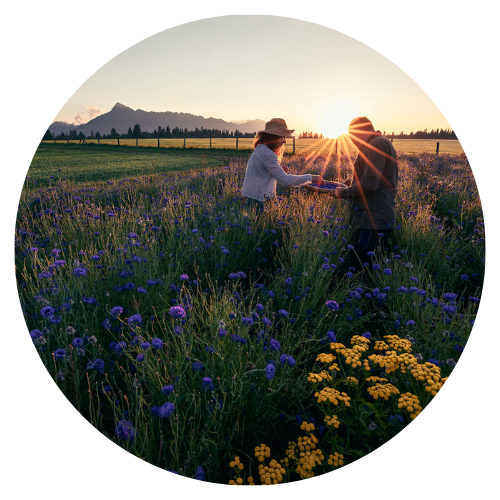 BIOTATRY H&B is a brand of teas made with 100% organic herbs grown on a meadow right under Mt Kriváň, warmed by the mountain sun and watered by the rain, with deer, wolves and bears around. All the herbs are processed the way they used to be in the past. They are hand-picked, dried and packed in Východná, a picturesque village located under the Tatras. In 2022, Biotatry received the "Produkt Liptova" quality brand and the Quality Mark Sk label.
WE ARE PROUD FARMERS
Ľubomír Kružliak: "The farming land from which our product comes and the work of local people deserve our deep respect. We are proud that all our herbs come from a unique farming land of the Tatras mountains. We are united by the passion for our job, belief in our product and love of nature. We are honest and fair to customers and employees and pride ourselves on honesty and quality. It is teamwork and cohesion that help us create lasting values.
Contact
Other products in this category