Probably the most beautiful part of the Demänovská valley consisting of a limestone massif which stretches from the mouth of the valley to the half of the Siná mountain. Climbing is permitted only in the bottom part of the mountain, from May 1 to Febuary 28. The bottom part is divided into Horné and Dolné skaly. The exception is valid until 2022 but we believe that it will be extended.
Climbing here is very unique and special. The rock is solid and has many faces, so the climbs here are technical and endurance demanding. Most of the holds are small. More than 100 routes vary in difficulty, ranging from VI+ to X+ UIAA, with most of them having the difficulty level of about VIII. It is, however, important to remember that the routes are half a degree more difficult than the routes in the other climbing areas. The whole massif faces south, so the rock is hot in summer. With the exception of the bottom cave, the whole area is ideal for climbing on cold days. Because of the features of the rock, the whole area best suits experienced climbers who will not regret visiting Siná.
Climbing permitted: 1.5. – 28. 2., the exception is valid until 2022
Info james.sk: List of climbing areas in Slovakia, restrictions, rocks wardens
Sector: Dolné skaly
No. of routes: 35
Difficulty: VI+ – X UIAA
Length of routes: 10 – 12 m
Approach
Approach: 10 min.
Take the Demänovská dolina exit from the D1 highway and continue to the parking lot in front of the Demänovská Cave of Liberty (Demänovská  jaskyňa slobody). Then follow the yellow footpath markers on a path leading to the top of Siná. Enter the valley and walk past a meandering creek. After about 200 metres leave the footpath to Siná and turn right to the footpath that will take you right beneath the rocks. From here you will see a row of rocks which you will reach easily in about 5 minutes.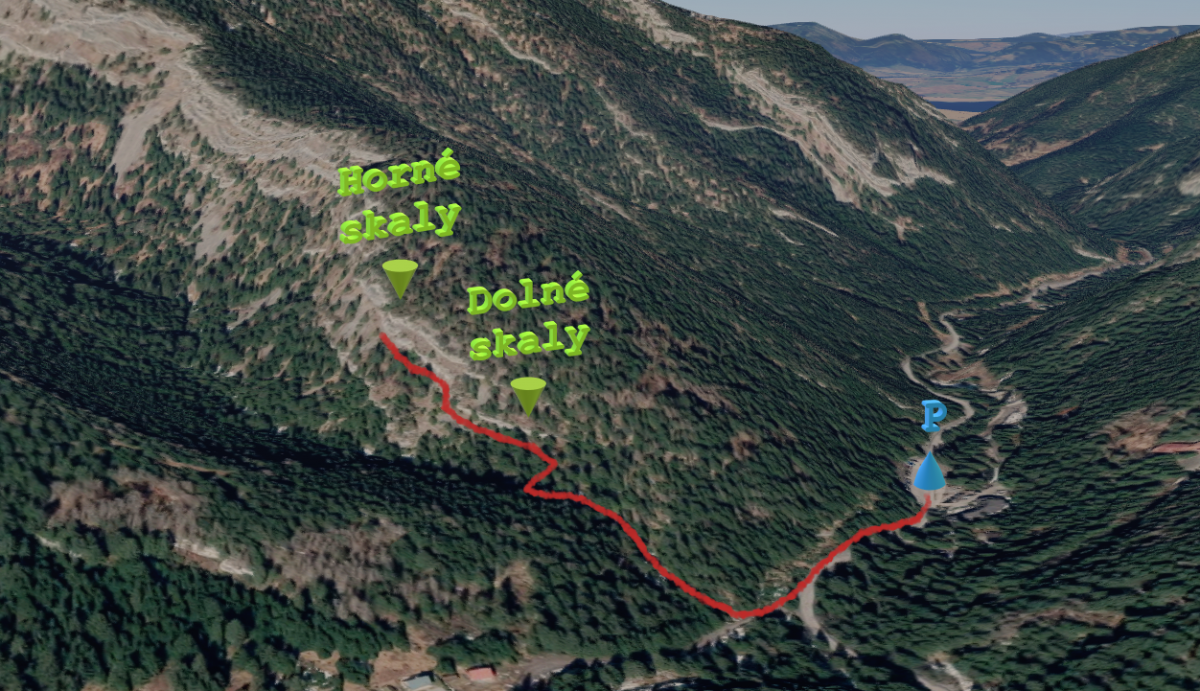 Quick Jump, VII
Description:            7 glue-in stainless steel bolts + abseil chain.
One of a few warm-up routes Siná has. It leads through a distinctive block with good holds ideal for using piaz moves. The climb to the "balcony" is a bit of a challenge but the final moves are on good holds through an overhanging rock.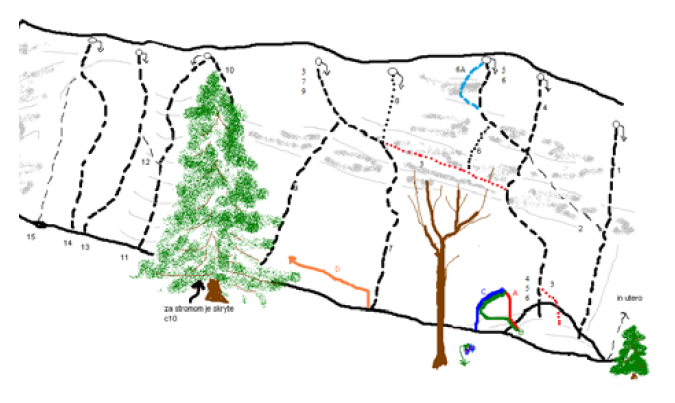 See www.shsjames.org for current restrictions.