Newly established drytooling area in the Demänovská valley. Drytooling is a form of rock climbing in which ice axes and crampons are used to climb rock. Instead of using hands to rock climb, the climber hooks ice axes onto holds and pockets. Climbing Ertoid requires a lot of power and endurance. The climbing area consists of a wide limestone overhang which is only about ten metres high but it is very steep, with a short roof on its top.
Climbing here is permitted all year round. The wide overhang protects against rain but when there are heavy rains, water runs down over it. There are quickdraws clipped to the bolts during the winter months but they are removed in summer.
Form: drytooling
Climbing permitted: all year round, the exception is valid until 2022
Info james.sk: List of climbing areas in Slovakia, restrictions, rocks wardens
No. of routes: 22
Difficulty: D5+ – D12
Length of routes: 5 – 15 m
Approach
Prístup: 5 min.
Approach: 5 min.
Take the Demänovská dolina exit from the D1 highway and continue to the parking lot in front of the Demänovská Ice Cave (Demänovská  ľadová jaskyňa). From there walk the asphalt road past the RiverSide hotel and then take the footpath on the left side of the creek. It will take you 5 minutes to get to a high distinctive wide overhang with quickdraws.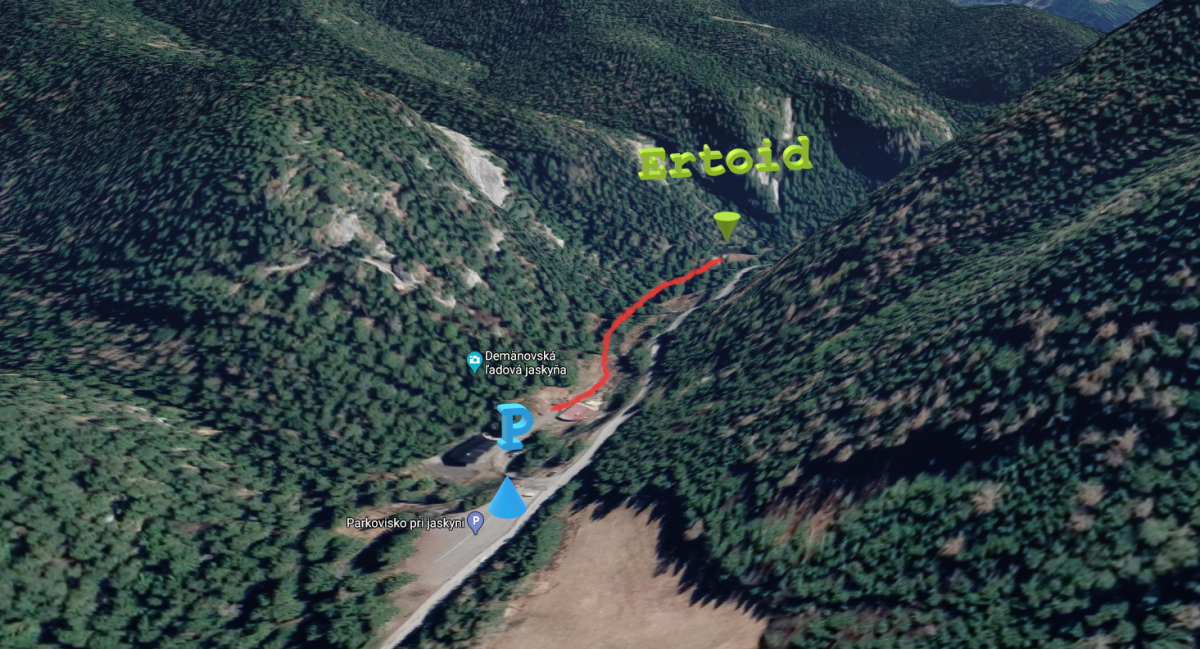 Traja kamaráti, D10-
Description:            12 stainless steel rivets + abseil chain.
An endurance route with long reaches through good pockets. The route is fairly predictable and tall climbers have an advantage.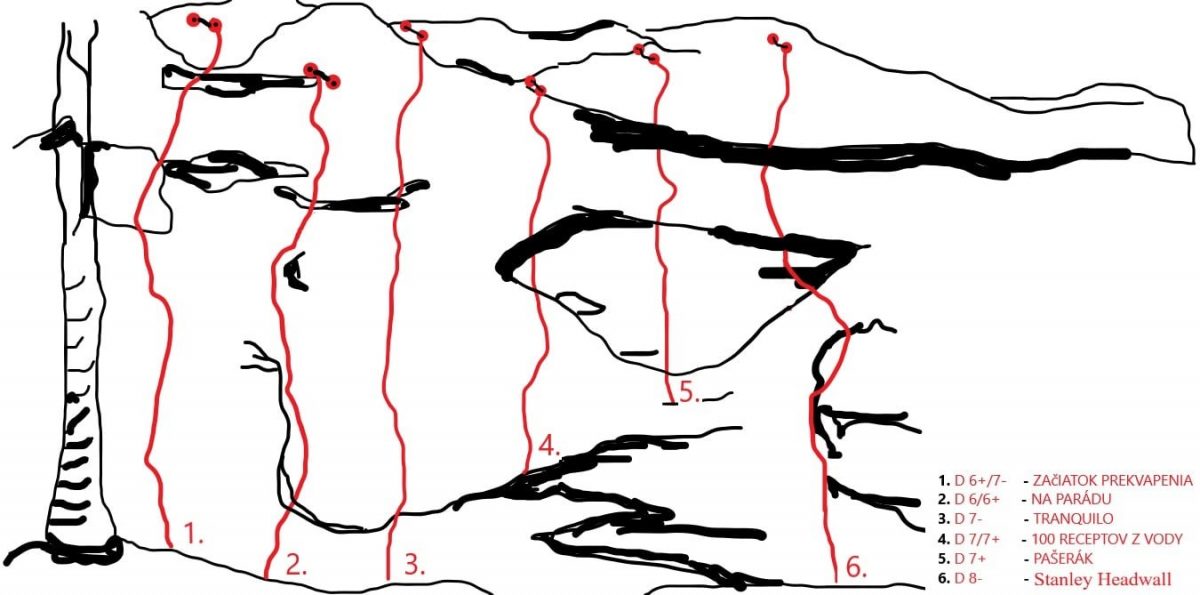 Foto: Marek Černý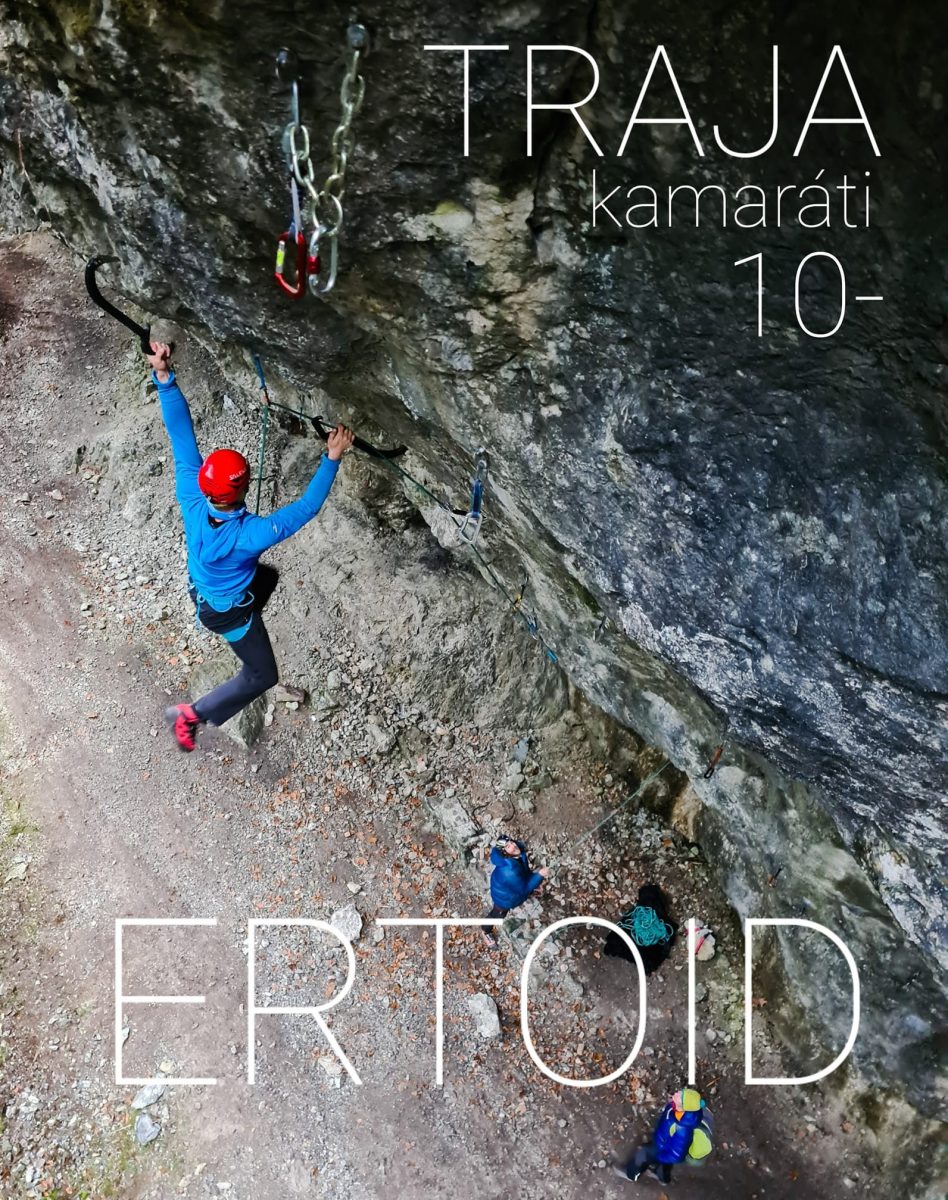 Foto: Igor Pap
See www.shsjames.org for current restrictions.