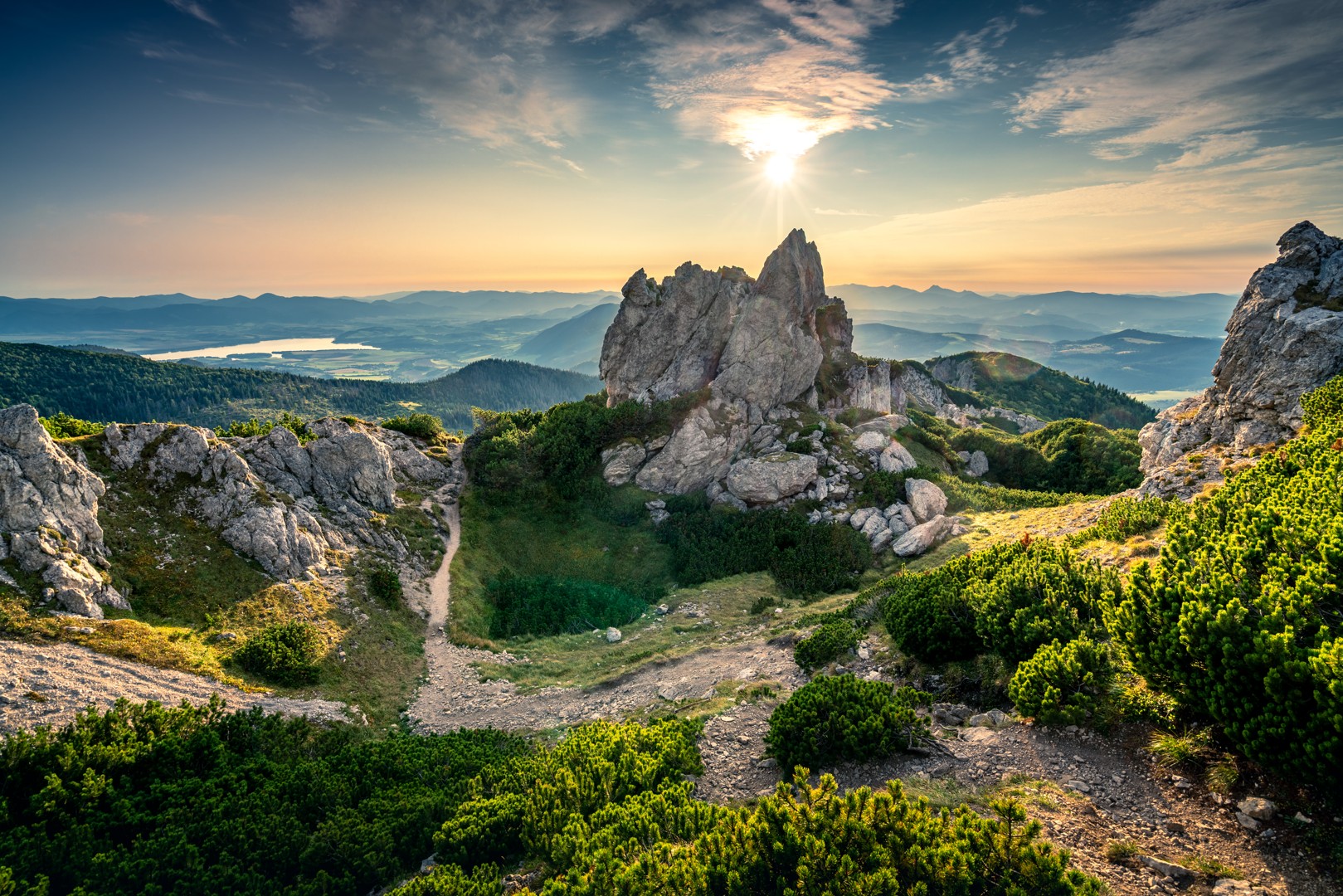 Activities and relaxation
Liptov is the region full of opportunities for active holidays and relaxation. It undoubtedly belongs to the most beautiful regions in Slovakia –You Must Experience Liptov. It offers many interesting places that are worth seeing and visiting. In the summer, it attracts you to combine mountains and water with many attractions, and in winter it is the place for the best skiing with relaxation in thermal waters.
The centre of the region is the dam Liptovská Mara with many attractions. In addition the region is rich in thermal and mineral springs. One of the most famous localities with natural thermal springs is the village Liptovský Ján. On the opposite side of Liptov region there is a spa resort Lúčky in the village of the same name attracting you with the healing water. Among the most attractive and popular water parks belong Tatralandia water park in Liptovský Mikuláš and Bešeňová water park near the town Ružomberok.
There are more than 1000 kilometres of marked hiking trails in the region. The region is surrounded by the Low Tatras, the Western Tatras, the Chočské hills, the Big Fatra. The most popular valleys include Demänovská dolina, Jánska dolina, Žiarska dolina, Kvačianska dolina and Prosiecka dolina. Cable cars also take tourists to the peak Chopok and Malinô Brdo peak. Marked cycling routes with a length of more than 850 kilometres are regularly maintained and offer activities for the families with children and more adrenaline-minded cyclists. You will find more about cycling in Liptov and the network of cycling charging stations on the website cykloregion.sk.
The caves are a huge all year round attraction– especially Demänovská Cave of Liberty or Stanišovská Cave in the valley Jánská dolina. Not only the children like animals. In the Contact ZOO in Liptovský Mikuláš, the visitors can enjoy teddy bears agility, admire the tiger and lion ferocity and the elegance of llamas or the playfulness of exotic birds. At the same time, they get to know the life of the animals from the close proximity. The region also breathes the culture and history, which is represented mainly by the towns and villages – Liptovský Mikuláš, Liptovský Hrádok, Ružomberok, Liptovský Ján, Východná and many others. Winter in Liptov region is the clear choice. Liptov is the place of the best skiing in Slovakia thanks to the ski resort Jasná and smaller ski resorts such as Malinô Brdo near the town Ružomberok, Ski Center Opalisko in the village Závažná Poruba and others. They offer excellent activities. Liptov region is also an excellent place for freeride or ski mountaineering. Cross-country skiing lovers will sure find their trails here. Relaxation after skiing is offered by thermal water parks Tatralandia and Bešeňová, as well as the natural springs or the Spa resort Lúčky
read more
hide
We chose for you