Fresh, untreated milk with a fat content of at least 3.6%.
Freshly milked untreated cow's milk with a fat content of at least 3.6%, exceptional for its high content of vitamins and proteins. The milk is from the farm in Liptovské Sliače.
Where to buy:
The milk is available direct to you through a milk vending machine located next to the Hýrošova špajza, a small grocery store situated in the centre of Ružomberok. This little charming store sells a range of home-made and always fresh quality products sourced directly from local growers and producers. Besides the fresh milk, the Hýrošova špajza store also sells other products bearing the "Produkt Liptova" brand of local products. They include the BIOTATRY herbal teas, Medona medovníky (deliciously spiced, decorated ginger-bread like cookies), Medveďovník medovníky and Krmešáky herbal soaps.
About grange Lisková – Sliače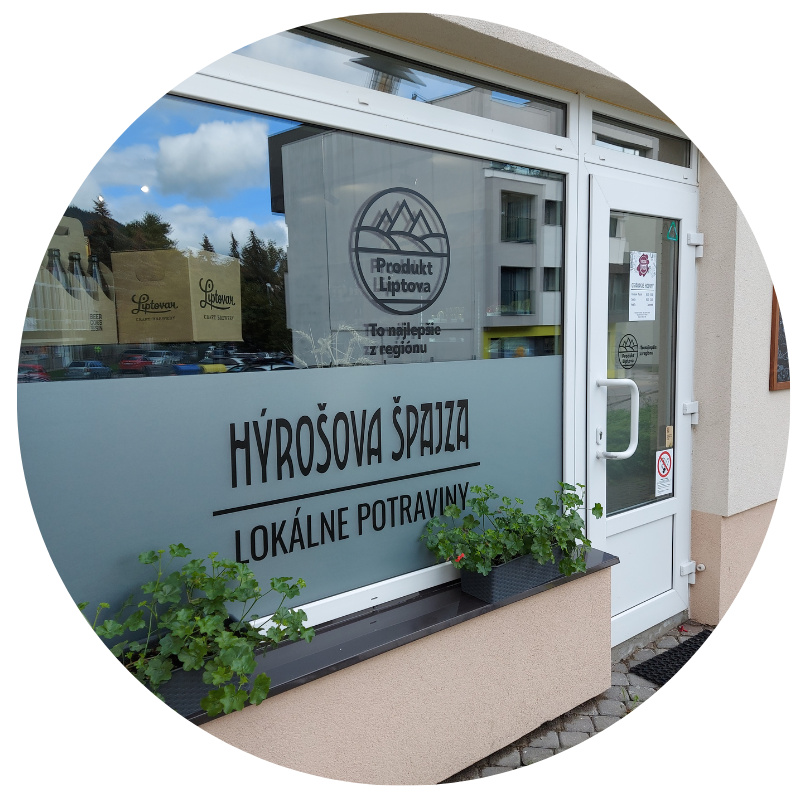 One of the largest farms in Liptov aims to bring locals and visitors alike the opportunity to buy its high-quality fresh raw milk. Simply bring your glass bottle and fill it at the milk vending machine located right next a grocery store which sells local produce and is run by the farm. The store is a vivid example of how local produce can be made more available to people and can have a positive effect on the local community.
Contact
Other products in this category