Come and enjoy a day full of fun. FUNCENTER at the Demänová resort offers attractions for the little ones, but adults will also enjoy themselves. The largest 3D maze in Slovakia, mini zipline, climbing wall, XXL trampolines, bungee trampolines, or a bouncy castle.
The world of optical illusions
ILUSIA is a fascinating world of optical illusions which will shake your confidence in your own senses. Let yourself be photographed on the moon and on the famous platform 9¾, for a moment you will be a ballerina or Titan Atlas, you will get lost in infinity or in the matrix… this and much more is offered by ILUSIA. The art of optical illusions and 3D painttings will simply take your breath away. In the ILUSIA Gallery you will not believe your own eyes. Nothing is as it
seems!
Enjoy the unique opportunity to take a ride through the Ružomberok city with a historic train, from the Main Station to the Zápalkáreň station. This route has existed here for 110 years and originally connected the town of Ružomberok with the Korytnica Spa. Today, this unique route will bring you closer to the beginning of Cyklokorytnička – a popular cycling route along the Revúca river. From Zápalkáreň station you can walk or bike and visit several tourist attractions. The train is bike-friendly.
Time table
Departures from the Main Station in Ružomberok (direction Zápalkáreň): 09:00AM, 10:00AM, 11:00AM, 01:00PM, 02:00PM, 03:00PM, 04:00PM, 05:00PM and 06:00PM.
Departures from Zápalkáreň station (direction main station): 09:30AM, 10:30AM, 11:30AM, 01:30PM, 02:30PM, 03:30PM, 04:30PM, 05:30PM and 06:30PM.
The train also includes a special carriage for the transport of bicycles, while the transport of bicycles is free. In this wagon, it is also possible to transport baby carriages.
The train will be in operation on the following days:
July 2023: 1, 2, 8, 9, 15, 16, 22, 23, 29, 30
August 2023: 5, 6, 12, 13, 19, 20, 26, 27
September 2023: 2nd, 3rd
Price list
Price list
Price of one ride:
€1.00 adults

€0.50 children under 15, pensioners, ZŤP, Liptov Region Card

children under 3 years free
Tickets are bought on the train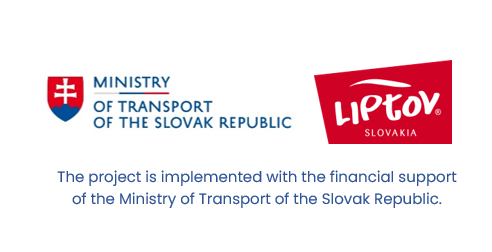 Nature Protection and Speleology Museum
Come to the most modern museum of its kind in Slovakia and experience the world of nature from the underground to the high mountains. During the interactive tour, you can look into the bear's lair, listen to the sounds of nature and animals, or try crawling in the cave. You will end your tour in the museum´s lookout tower from which you can see the landmarks of the town of Liptovský Mikuláš.
The museum is divided into 2 exhibits located on four floors, from the basement to the attic. The exhibition Karst and Caves of Slovakia, located in the basement, represents the phenomenon of karst in all contexts. The first floor to attic are dedicated to the Protected Nature of Slovakia exhibition, which introduces the geo- and biodiversity of life, its protection, and is also dedicated to the issue of sustainability.
The huge world of the Čutko giant in Čutkovská valley near Ružomberok. In the summer, the children's entertainment area offers a lot of fun and
attractions for smaller and older children. The amusement park is named after the giant Čutko, who is said to live in the Čutkovská valley and is the last living giant of the carpathian type. There are trampolines, rope obstacles, swings, slides, or various games such as "Ludo", and archery.
TrickLandia – trick-art and optic illusions gallery – is a place where you will experience a unique journey through Slovakia in the gallery of trick-art and optical illusions. In its premises you will find themes of Slovak folk tales, fairy tales, as well as knowledges about municipalities and castles in Slovakia. They contain trick-art paintings, augmented reality, antigravity rooms, the most beautiful mirror maze in Central Europe.
Tricklandia covers an area of 500 m2
Construction involved the use of more than 200 m2 mirrors
Our art work used more than 2,000 cans of spray paint
We worked

on Tricklandia for exactly

a year

putting in

9,600 hours of work
Production of the exhibits

required

6 m3 of wood and 9,600 screws
15 trick-art pictures, a 6 m-tall book and 7 other exhibits await your visit
Enjoy the real farm experience!
In our bio-farm you can take a peek at food preparation for our cows and sheep, watch cows or sheep being milked, meet our "adult" cows or visit a children garden to caress little calves, which have just been born!
You will learn, how many stomachs a cow has, who is the strongest person on the farm, why there is a hairdresser and pedicure for our cows in the farm, and why they live in a hotel. Through the experience, you can get to know the process of breeding cows and sheep in our farm, you can learn more about the production and processing milk, taste the freshest cheese before it goes to shops and meet farm animals!
All this is waiting for you when you visit the highest located farm in the Liptov region, where our cows are looking up the legendary Mt Kriváň! Are you ready to a visit you and your children will never forget?
Would you like to know the miraculous power of medicinal herbs? Visit the herb plantation in the village named Východná, where they will show you how the herbs are grown, harvested and subsequently processed to produce quality teas without unnecessary chemicals. In addition, while tasting delicious teas, you will also learn what story is hidden behind the creation of the plantation itself.
….
Tours of Východná Farm last approximately 1 hour and 15 minutes
Outside the summer season (September-June), it is necessary to order a tour at least 1 day in advance, or inquire about the possibility of a tour on the same day.
Regular admissions during the summer season (July, August) are at 10:00, 12:00, 14:00, 16:00.
The tour must be ordered online, or by phone or email.
600 m2 of modern technology. Same as in summer 2020, the main exhibition of the winter season is "A Dialogue with the Planet" by a traveller and documentarist Pavol Barabáš, and then a virtual tour of inaccessible halls of the Domica Cave. Complimentary exhibition: pictures by Ľubomír Korenko are set in motion using the technology of augmented reality.
Let´s play wisely
The Dobrá Hračka Gallery in Tatranská lomnica is a place where you will find a lot of games and attractions on an area of 500 m2, you will learn traffic regulations, and try different toys. Their shop is also focused on non-traditional toys, thanks to which children and adults can have fun and even train their brain. Toys they sell in Dobrá Hračka Gallery, can be best demonstrated to you on the basis of personal experience. Therefore, that´s why they also test them and play with them.
Miniature Park with selected Slovak culture relics in the 1:25 scale. Castles, churches, bell towers as well as a G-scale garden railway with five tracks and several trains. Here you will find, for example, a miniature of Bojnice Castle, Vlkolínec or the Walachia Open-Air Museum. All this is available under the open sky in a comfortable, maintained forest park with benches. Open year round, 7 days a week, also during the holidays.
Father thoughts and creator of models is Kamil Fischer, who alone or with the help of his family to 11 years is all thumbnails.
Visitors to the park are waiting for these thumbnails:
Bojnice Castle
Castle Strečno
Old Town Hall in Levoca
Chapel Michael Kosice
Urban Tower in Košice
Wooden church in Hervartov
Wooden covered bridge in Kluknava
Belfry in Kezmarok
Belfry in Spišská Sobota
Mausoleum Migazzi Gold Moravec
Church Juraj Kostoľany pod Tríbečom
Railroad depot LGB
Folk architecture Tekov-Ihráč "reconstruction"
The models are truly faithful copy and authentic materials are used. The biggest is the Bojnice castle, and it is also the most demanding, as they worked on it until 5600 hours. Heaviest model is 620 kg weighing castle Strečno.
The current model is being updated and others. In preparation as the railway track Červená Skala – Margecany Margecany railway station, ice cave, Red Rock, Chramošský viaduct and Bratislava Castle.
Great fun for both kids and adults!
Fun Park Liptov is located in the town district of Vitálišovce, about 5 km away from the centre of Liptovský Mikuláš. Kids can have fun on the bouncy castles or they can try taking a rope route. Other attractions include a maze, aquazorbing, off-road quad bikes, a rodeo bull, paintball and many different kinds of animals.