The attractive exhibition is dedicated to the works of an artist Martin Sabaka, who created unusual sculptures and miniatures from discarded materials found at the waste damps. The main idea of the exposition is creativity awakening, art creation and mutual inspiration. The exhibition includes creative workshops for the visitors, regardless the age. They can enjoy and create their own art works from waste and building materials.
Maravar is a guest house with a unique beer wellness offering privacy and individual approach. The beer wellness area consists of 6 rooms designed for private in-room beer treatments for two people. Each wellness room features a large 700-litre wooden tub. Guests can also enjoy unlimited consumption of craft beer during all the beer treatments.
Bufet u Bobra snack bar located on the pier of the MARINA LIPTOV resort is an ideal stopover for all hikers and cyclists passing by. It is the perfect place to be to enjoy a drink or a meal and have a rest whilst admiring the views of Liptovská Mara and the surrounding mountains. Come and enjoy your meals and drinks right on the pier, reboot your energy and savour the view.
Take a rest on the surface of Liptovská Mara after a good lunch, or rent a boat or other sports equipment.  Y
Come and enjoy a day full of fun. FUNCENTER at the Demänová resort offers attractions for the little ones, but adults will also enjoy themselves. The largest 3D maze in Slovakia, mini zipline, climbing wall, XXL trampolines, bungee trampolines, or a bouncy castle.
Enjoy the real farm experience!
In our bio-farm you can take a peek at food preparation for our cows and sheep, watch cows or sheep being milked, meet our "adult" cows or visit a children garden to caress little calves, which have just been born!
You will learn, how many stomachs a cow has, who is the strongest person on the farm, why there is a hairdresser and pedicure for our cows in the farm, and why they live in a hotel. Through the experience, you can get to know the process of breeding cows and sheep in our farm, you can learn more about the production and processing milk, taste the freshest cheese before it goes to shops and meet farm animals!
All this is waiting for you when you visit the highest located farm in the Liptov region, where our cows are looking up the legendary Mt Kriváň! Are you ready to a visit you and your children will never forget?
Would you like to know the miraculous power of medicinal herbs? Visit the herb plantation in the village named Východná, where they will show you how the herbs are grown, harvested and subsequently processed to produce quality teas without unnecessary chemicals. In addition, while tasting delicious teas, you will also learn what story is hidden behind the creation of the plantation itself.
….
Tours of Východná Farm last approximately 1 hour and 15 minutes
Outside the summer season (September-June), it is necessary to order a tour at least 1 day in advance, or inquire about the possibility of a tour on the same day.
Regular admissions during the summer season (July, August) are at 10:00, 12:00, 14:00, 16:00.
The tour must be ordered online, or by phone or email.
Visit the MARINA LIPTOV boat rental and water sports centre and treat yourself to an exceptional day on the water. If you are a fan of water sports such as paddle boarding and kayaking, the water sports centre is the right place for renting everything you need. We have single and double kayaks, two-person as well as six-person JUMBO paddle boards for rent.
We offer motor boats with petrol or electric drive, which is very popular today. You can definitely sculpt the muscles in your arms in a single-seat or double-seat canoe or kayak. You can train stability on popular paddle boards and we have prepared a Jumbo SUP (stand up paddle board) with a capacity of 6-8 people for groups of friends. We haven't forgotten about adrenaline enthusiasts either. Three jet skis have been added to our offer. And you can enjoy romantic moments on a sail boat, all you have to do is have the right wind.
If you prefer a quiet cruise or just want to explore the beauty of Liptovská Mara, we also think of you. We have quality aluminium boats of the Linder brand with an outboard engine, electric boats, canoes and rowboats. If you want to enjoy only the views and what to learn about Liptovská Mara and its surroundings, then be sure to use the offer of our sightseeing cruise on a catamaran with your own captain.
Spend a pleasant time in Marina Liptov
You can also recharge your batteries in the excellent Marina Liptov restaurant.
You can achieve a unique experience of the surroundings by staying in luxury glamping tents Marina Liptov.
MARA FUN – Water sport school – rental
Life-long experiences in a one and only camp on the Liptovská Mara beach! Mara Fun offers motorboats, scooters, wakeboarding and water skis rental. Flyboarding, where a stream of water lifts you above the water surface adds adrenaline, and wake surfing evokes a seaside atmosphere. Try water bikes, kayaks or a stand-up paddle if you want to relax. Friends can compete on aqua zorbing or bumper football. Children can enjoy their time on boats, in the safe pools.
Restaurant MARINA is a unique place which caresses all your senses.
MARINA Liptov sports and recreation resort welcomes a view of the Western Tatras and Liptovská Mara and serves honest dishes your taste buds will love, which are prepared from local and fresh ingredients, making your every visit a culinary experience. You can choose to sit inside or enjoy a cup of coffee on a terrace with an enchanting view.
Take a rest on the surface of Liptovská Mara after a good lunch, or rent a boat or other sports equipment. 
Biely Potok is the salient point for the community of Vlkolínec – a monument reserve of folk architecture. This extraordinary and remarkable oasis of folk architecture was included in the UNESCO World Heritage List in 1993.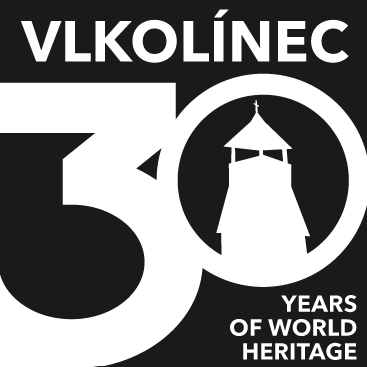 The community was first referred to in 1376. Its unique compound of original folk buildings remaineduntouched by modern construction. Based in comparative study of ICOMOS (International Council for Monuments and Settlements) it was classified as the best-reserved settlement of this time within the Carpathian Arch. Originally it was the settlement of loggers, shepherds and farmers.
Vlkolínec is a typical example of a two-line street pattern with long yards. In its centre, the community divides into a street leading to the Baroque-Classicist Roman-Catholic church of the Virgin Marys Visitation of 1875 and a street heading along a steeper terrain to the foothills of the Sidorovo Mountain (1,099 m).
At the division of the streets the two most frequently photographed objects stand – alog two-storey belfry from 1770 on a stone stand and a log well from 1860. Among the protected buildings in the community are 45 log houses with farmyards from the 18th century. The interesting thing is that it was painted in blue, rose and white paints twice a year.
A typical example of a house in Vlkolínec is the farmers' house – a detached outdoor part of the expositions of the Liptov Museum. The house was built in 1886 and opened to public in 1991. Its well-preserved original interior and furniture provide a true picture of the way of life of its ancient inhabitants from the end of the 19th and beginning of the 20th century. The remaining protected objects in the monument reserve are still inhabited, its population amounts to 30 and this is the reason why visitors can see only the exterior of houses.
Vlkolínec is included in the National Park of Veľká Fatra. The cyclist route crosses it and owners of several private houses offer accommodation. The interesting folk event called "Sunday in Vlkolínec" is organised every summer at the beginning of August.