Take time for yourself and experience the charm of the Low Tatras nature not only in the nature, but also in our wellness named Lesania. While relaxing on the outdoor relaxation terrace, you will enjoy the unique views of the valley and recharge the power of the nature silence that surrounds you. You can experience perfect relaxation in our saunas: infrared sauna, steam sauna, Finnish sauna and there is also a whirlpool. Children's pool is available for children as well. After quality sauna, pamper your body with the massage of your choice. Close your eyes and let yourself be carried away by the pleasant atmosphere.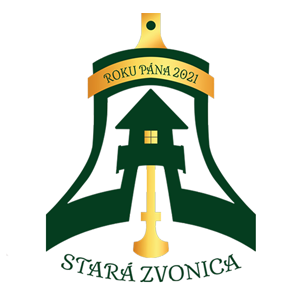 Enjoy the beauties of Liptov region with the minimal effort and enjoy beautiful cycling trails in the area. In the new venue Stará Zvonica – The old bell tower in the village Nižná Boca not only cosy accommodation or home-made meals await you, but also a well-equipped e-bike rental for the adults.
E-bikes can be rented based on a reservation at the reception, followed by signing a rental agreement and paying a specified deposit. E-bikes are available for rent for 4 hours, a full day, and, if interested or for longer stays at "Stará Zvonica," for multiple days at a more advantageous price. When renting an electric bicycle, you will also receive a charger, a helmet, and a water bottle. You can also rent a bike with a charger, helmet and bottle.
Mountain Hotel Mnich *** is located in the beautiful countryside close to Bobrovec village. In addition to accommodation and restaurant hotel offers its visitors a variety of activities for active leisure at FUN arena.
E-bike rental
Rent an e-bike or a bicycle and discover the surroundings of the hotel – Bobrovecká dolina, which is surrounded by high rocks and coniferous forests. From Bobrovecká dolina you can easily connect to the Podtatranská biketrail.
Hotel Mnich also has an e-bike charging station with Shimano, Bosch and Yamaha connectors, which is also equipped with an air compressor and basic service tools.
Put on comfortable shoes with a beautiful design, which embodies love of nature, authenticity, the latest trends and ecological philosophy.
The Ekotopánky shoe store in Liptovský Mikuláš offers a "Natural World" Spanish footwear brand. The essence of the brand is the love of nature and the authenticity of products that combine the latest trends with ecological philosophy. All goods are produced exclusively in Spain and only 100% organic raw material is used, such as organic cotton or natural rubber. The result is the most comfortable shoes with a beautiful design.
The Natural World founders have been producing footwear for more than four decades. Therefore, all products combine tradition and know-how with the latest trends and offer quality footwear. The result is a brand of ecological footwear for men, women and children.
Demänová SKI Center, as a part of Demänová Rezort, offers its visitors safe skiing for beginners and advanced skiers on the easy and medium slopes. Well-groomed track also offers night skiing for all ages. For greater safety, a closed ski area with instructors has been built for children.
In Demänová SKI Center you can enjoy unusual running on special inflatable wheels SNOWTUBING and have fun all day. It is driven in a modified snow trough 50m long with steeper starting and gradual roll-off on the opposite slope. Snowtubing fun is suitable for children and adults.Ski center also offers a cross-country track with a length of 550m. The circuit is permanently illuminated, artificially snowed and daily treated with special ratrak.
At Ski School Smile, they focus on all categories of clients, from complete beginners to improving sports skiers and snowboarders. For advanced skiers and snowboarders, we provide lessons in the Snow Park or freeride lessons, under the supervision of our most experienced instructors, who know the terrain well and are ready to show you Jasná even off the slopes.
There are extensive FREE car parks for trouble-free parking and three gastronomic operations of different styles.
The largest sports store in Liptovský Mikuláš offers complete range of goods for sport and leisure from the world's top brands such as DYNAFIT, Oakley, Nike, Adidas, Puma, Roxy, Quiksilver, Volcom, Burton, Rossignol, Atomic, Vaude, McKinley and others.
Intersport offers service of sports equipment and bike, e-bike, ski and snowboard rental.
The huge world of the Čutko giant in Čutkovská valley near Ružomberok. In the summer, the children's entertainment area offers a lot of fun and
attractions for smaller and older children. The amusement park is named after the giant Čutko, who is said to live in the Čutkovská valley and is the last living giant of the carpathian type. There are trampolines, rope obstacles, swings, slides, or various games such as "Ludo", and archery.
TrickLandia – trick-art and optic illusions gallery – is a place where you will experience a unique journey through Slovakia in the gallery of trick-art and optical illusions. In its premises you will find themes of Slovak folk tales, fairy tales, as well as knowledges about municipalities and castles in Slovakia. They contain trick-art paintings, augmented reality, antigravity rooms, the most beautiful mirror maze in Central Europe.
Tricklandia covers an area of 500 m2
Construction involved the use of more than 200 m2 mirrors
Our art work used more than 2,000 cans of spray paint
We worked

on Tricklandia for exactly

a year

putting in

9,600 hours of work
Production of the exhibits

required

6 m3 of wood and 9,600 screws
15 trick-art pictures, a 6 m-tall book and 7 other exhibits await your visit
600 m2 of modern technology. Same as in summer 2020, the main exhibition of the winter season is "A Dialogue with the Planet" by a traveller and documentarist Pavol Barabáš, and then a virtual tour of inaccessible halls of the Domica Cave. Complimentary exhibition: pictures by Ľubomír Korenko are set in motion using the technology of augmented reality.
Let´s play wisely
The Dobrá Hračka Gallery in Tatranská lomnica is a place where you will find a lot of games and attractions on an area of 500 m2, you will learn traffic regulations, and try different toys. Their shop is also focused on non-traditional toys, thanks to which children and adults can have fun and even train their brain. Toys they sell in Dobrá Hračka Gallery, can be best demonstrated to you on the basis of personal experience. Therefore, that´s why they also test them and play with them.
Family adventure on the River Váh
Family adventure on Libra
Take your family and enjoy the calm waves and magical corners of the river Váh. From the surface of the river Váh, the surrounding nature will seem completely different to you, and the magical meanders will capture your heart. In a safe boat, you will learn something new about the river and its attractive surroundings from an experienced instructor. Maybe you will discover future boaters in your children…
The price includes:
– 120 min. float Weight for max. 6 persons, instructor services, complete equipment and crew transportation after the rafting.
ZipLine Hrabovo (alpine Lane) is a new adrenalin attraction in Hrabovo valley near Ruzomberok cable that connects the two parks in one, the largest rope park in Slovakia with the length of 1110 m.
ZipLine track is 300 meters and offers a unique view over the Hrabovo water level of the dam. When driving the speed reaches 40-60 km / h. Zip Line in Hrabove is the longest zipline cable car to Slovensku
ZipLine track is weight limitations for passenger weighing at least 40 kg and maximum 120 kg. Attractions operation is limited poveternostnimi conditions.
Pension BLESK belongs to the two – star restaurant – accommodation. Located is in the Ružomberok city center, only 100 m from the football stadium near the recreation area Malinô Brdo – Skipark Ružomberok.
Guest house can serve not only for recreation, family visits, but also corporate tourism, presentation of different kinds and social events. It is a ready for pleasant stay, where the customer has available a variety of equipment and guality services.
Free parking is located directly in front to pension.
Wellness
Blesk Guest House offers a newly built wellness, where you can relax your body. You can choose from Finnish or steam sauna with a plunge pool, a relaxation room, and a swimming pool heated to 28°C and equipped with counter-current jets. In addition to wellness and relaxation, you can order drinks. Massage by mutual agreement.
Motel Ranč is located in the heart of Lower Liptov region, where the mountains of the Liptov Basin meet the Choč Hills, the Great Fatra and the Low Tatras. In addition to accommodation, Motel Ranch offers a wide range of sports activities for children and adults, such as squash, bowling, billiard, table tennis and sauna. All these sports activities are in one large room, with possibility of refreshment and blackboards for corporate and family events and meetings.
NEW eccentric adrenaline fun called AQUAZORBING. Have you ever walked on water? We can make it possible! And you do not even take your clothes off! Come and try how to walk on water – Experience the unique and safe fun on the water …
For those who would appreciate a small break in today's hectic life, McDonald's restaurant is a pleasant oasis of peace. It brings a pleasant experience and offers top quality coffee and delicious menu at reasonable prices. The menu consists mainly of various burgers, the most typical product is the Big Mac. However, you can also find vegetarian dishes here. To this end, they strive to produce food sustainably, in an environmentally friendly manner and responsibly to employees.
Tarzania is a rope park built from various rope obstacles that are hung on the trees. TARZANIA is designed for all those who want to enjoy proper level of adrenaline, slight dose of physical activity and mainly perfect experience.In both our parks in Liptov we offer two routes of different difficultyfor adults (height above 150 cm) and of course the route for small children.
Average time for passing the most difficult route is 1.5 hou.
Gothal Liptovská Osada is a unique multi-purpose family-type complex that offers comfortable accommodation suitable for families, many sports and relaxation activities in Water World complex. Gothal is an ideal place for active relaxation with the whole family.
In our service we offer services for the repair and maintenance of ski and snowboard, edge sharpening, cementing skid, waxing, binding installation of all kinds, insertion edges vliepanie skid, repair ski boots and bindings.
Perfectly prepared skis and snowboards can be found at the station of 6-chair lift at Jasna – Part Lucky and garden. There are also quality ski helmets and accessories. Test center ski brands HEAD and ATOMIC.
SNOWBOARD SERVICE
Company as one of the few offers services for repair and maintenance of snowboards. Special equipment grind (with edges) and smoothes the entire width of the running surface width up to 350 mm.
Small service: edge grinding, rearrangement of skid
Complete service: edge grinding, cementing skid waxing
Inserting Edge
Vliepanie skid
SKI SERVICE
Small service: edge grinding, rearrangement of skid waxing
Complete service: edge grinding, cementing skid waxing
Installation of binding: binding installation of all types
Inserting Edge
Vliepanie skid
Ski rental and service
Ski rental and service is located on the main car park in the Malinô Brdo ski resort. The building of cable way (entrance at the counters), where they offer additional services, ski school, snowboarding and sports shops. They also have a brand new machine developed in full compliance with the amended standard for installation, adjustment and inspection of the S-B-B downhill system according to DIN ISO 11088 and is approved by TUV.