Whether you are coming from wellness, from ski slopes, from Water world or you are just passing by Gothal resort, you are warmly welcome in our new Koliba Liptov. If you turn from the main road between Ružomberok and Donovaly in Liptovská Osada to Gothal, you will not regret this stopover. You will enjoy the comfort and lure of the surrounding also thanks to its architecture in wooden style with traditional decorations and ornaments which are characteristic to Liptov in an original combination with modern interior features.
But you will mostly enjoy our traditional Slovak specialties such as ram goulash, deer steak with celery puree, veal cheeks with mashed potatoes, roasted boar with red cabbage, dumplings with lamb meat, potato dumplings with poppy and yeast pastry with vanilla cream.
The restaurant is accessible not only to closely accommodated guests in Apartment house Smrek and adjacent traditional chalets, but also to visitors of Water world. The by-passers, the curious ones or drivers, who are just passing this direction, just need to turn from the main road and can look forward to a good food.
---
Area map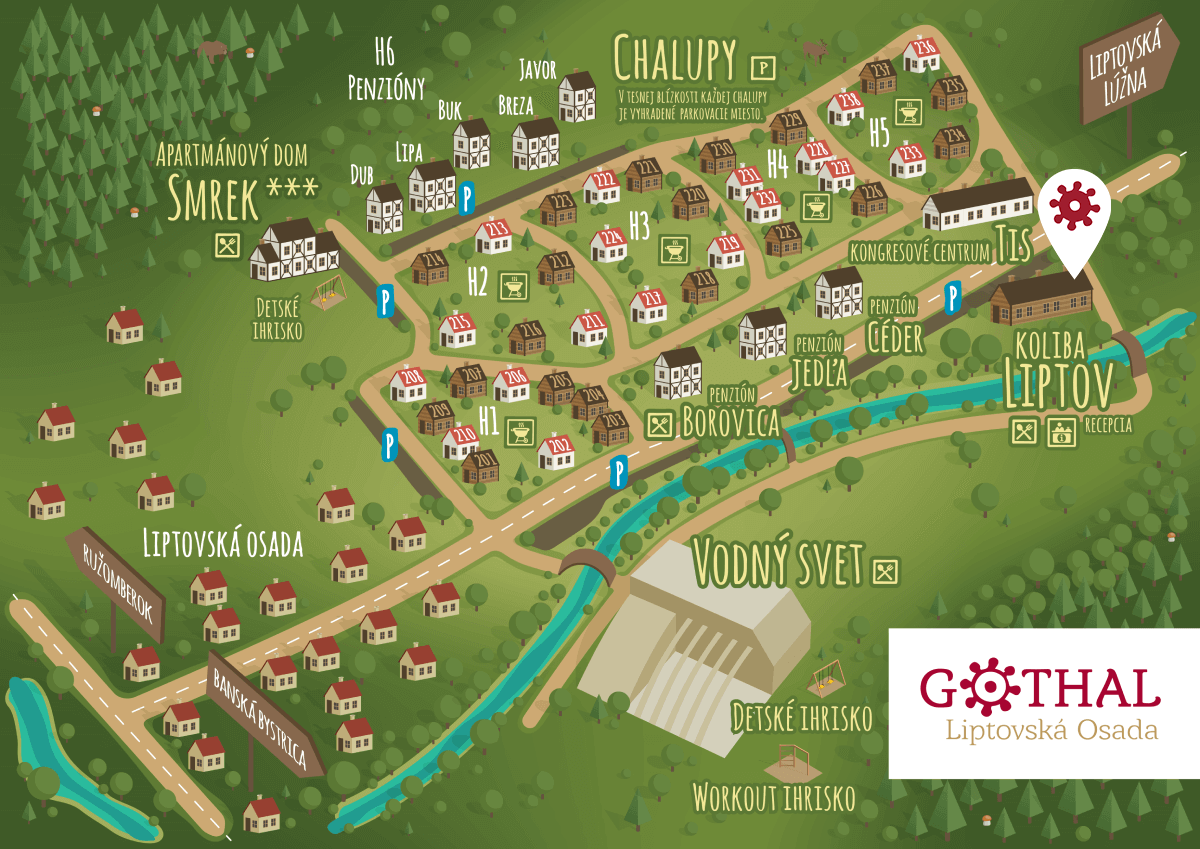 Koliba LIPTOV is located on the right side of the main road in direction to Liptovská Lúžna. A large parking lot is in front of Koliba Liptov.