Liptov will also be a child and a fairy tale in summer 2019.
The second year of the largest family festival in Slovakia will offer performances by five theaters. A rich accompanying program full of entertainment, sports, well-known personalities and true summer, family well-being will be prepared across the whole Jánská Valley.
Entry to the event is free.
5 fairy-tale kingdoms are waiting for families with children:
Cultural House in Liptovsky Jan
Hotel Sorea Ďumbier
Koliba Strachanovka
Hotel Liptovský dvor
Hotel Alexandra
5 theaters will play at the festival for a number of shows every day – choose a location and performances
THEATER FROM THE HOUSE
THEATER FORMAT UŽ
THEATER ŽIHADLO
THEATER PORTAL
BÁBKOVÉ DIVADLO LIENKA
This is what the festival looked like last year:
The main stage program will be on Saturday again.
Perform favorite Sranda Banda, Robo Papp singer for adults and children, blood in veins will pump Tambores drum show. All the children are looking forward to Sníček HUGO from tv RIK, who will also take the dream villa MAX with him. Do you know what a didgeridoo is? It is an indigenous brass instrument of the indigenous people of Australia, which is estimated to be even the world's oldest musical instrument. It is such an Australian fujara and just the sounds of Australian fujara in Liptov for the first time in history Ondřej Smeykal, a Czech professional player and pioneer on this instrument in our latitudes.
During the whole three days, at the festival, you enjoy the theater performances of up to five theatrical groups, the clown Adino, the fabulous grandfather Miro. You will be able to ride on a fairy-tale train, you cannot miss folklore performances or the Liptov panduras, athletes and personalities, whipping whips, workshops, a lot of quality entertainment, good food and much more …
Liptovský Ján and Jánska dolina are looking forward to all the children at the festival ZA 7 HORAMi. The festival is mainly aimed at families with children aged 3 to 12 and is free of charge. Therefore, do not hesitate to order accommodation in Liptov so that you do not miss a single day of the program.
ZA 7 HORAMi

ZA 7 HORAMi

ZA 7 HORAMi

ZA 7 HORAMi

ZA 7 HORAMi

ZA 7 HORAMi

ZA 7 HORAMi

ZA 7 HORAMi

ZA 7 HORAMi

ZA 7 HORAMi

ZA 7 HORAMi

ZA 7 HORAMi

ZA 7 HORAMi

ZA 7 HORAMi

ZA 7 HORAMi

ZA 7 HORAMi

ZA 7 HORAMi

ZA 7 HORAMi

ZA 7 HORAMi

ZA 7 HORAMi

ZA 7 HORAMi
General partner: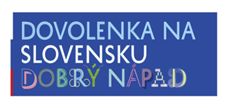 Main partners:
Media Partners:

Partners: