With us you have a discount with Liptov region card!
20 % DISCOUNT from ticket
Experience a lot of fun in the giant – the unique world of giant Čutka Čutkovská valley in a castle …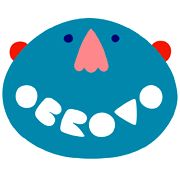 ČUTKO`S BED
I always lie down here in the evening and relax. Sometimes I just lie
and watch beautiful sparkling stars in the black sky. Murmuring creek
and forest make me sleepy… During the day, when I am high up in the mountains, you can jump on
my bed as much as you can. Please do not soil my blankets or tear my
duvets. I would be angry then! So take off your shoes and do not hang on the net. 🙂
ČUTKO`S PENCILS
Lately I was drawing something, but the wind blew so hard that took all my pencils with him. I was really upset, so I decided to look for the Wind. I found him sitting on the top of Čebrať and was drawing something. When I asked him why he took my pencils, he sadly looked at me and complained, that he loves drawing so much but does not have his own pencils … I had a great idea to leave the pencils up side down in Cutkovo so the Wind can come at any time with the paper and as he is blowing he can draw beautiful pictures! Since then, whenever I hear something swooshing at night, I know it's my friend Wind.
ČUTKO`S CRADLE
This is my nicest childohood memory. When I was a little boy, my mum used to lull me there.I remember this most beautiful lullaby:
"Sweet dreams,My cute giant.
Čutko little one
you`re just three metres tall.
But when you sleep enough after all,
you will be tall as a fir alone!"
Watch your kids please. My cradle is too high for people, so do not
leave them unattended.
ČUTKO`S WASHING LINE
I stretched the cord from the cradle to dry my clothes. You can rope down from the cradle, just be careful not to fall! Sit on the button of my pants and hold tightly! Never touch the washing line. Hold a string of the button only!
ČUTKO`S TEETH
Hey friends, you can see my baby teeth here. My mother shelved them when they fell out. But they are still as white as snow! It is also thank to you because you wash them every day with water guns with clean water from the creek. Do not forget to wash your teeth every morning when you have eaten and every night before bedtime.
ČUTKO`S DRAUGHTS
Hey people, do you also play draughts? It's a great game! we are always playing with my cousin Shrek, when he comes around. The playing stones are quite heavy, so try to play it with your parents. They will certainly tell you how to do it. 🙂
ČUTKO`S BRAIN TEASERS
I racked my brain when I was a little boy and I still do it. What about you? Try to fold my wooden childhood cube. When you succeed, you can hide something into it and surprise another friend who will try to puzzle it right after you. Or build something nice from Tangram, there are many nice and even simple images. Good luck! 🙂
ČUTKO`S SLINGSHOT
This is my slingshot, which I used to hit the cones on the trees. Ask my friends in striped T-shirts to give you a ball and try to hit my window. I have some cobwebs there, you can sweep them away with the balls …
GIANT`S LUDO
This game is well known all around the world. It is very popular among giants, we even have the world championship in this game! Although no one shouldn`t get angry in the game, you can`t even imagine what it looks like giants are playing it. You know how it is when someone is fired just before the final… 🙂