Cross-country skiing
https://www.visitliptov.sk/wp-content/uploads/2019/04/bezkovanie-1-1024×282.jpg
Map with cross-country trails on Liptov you can download here.
https://www.visitliptov.sk/wp-content/uploads/2019/04/Clipboard02.jpg
Liptov is the "Mecca" of Slovak downhill skiing. Nevertheless, there are more than 70 km of cross-country trails, under optimum snow conditions, available under Liptov hills. The Liptans have jointly created a guide on these cross-country trails, which maps the 19 most interesting sites suitable for cross-country skiers. The individual routes are taken care of by their villages or by the local runners' clubs.
Cross-country skiing in Liptov
Their proficient runners, as well as families with children, will come to theirs. Just select the route with the appropriate capabilities in terms of both length and elevation. The longest is the route on the northern side of Liptovský Mikuláš with a length of 10.7 km in the locality Háj – Smrečany – Dolinky – village Žiar, with 168 m and 192 m. Medically capable runners can try at Ružomberok almost five kilometers long route, which connects Hrabovská and Čutkovská valley. The highest elevation is reached by the Hrabovo – Vlkolínske meadow. Children could enjoy a small route in Malinô Brdo, which does not have a single kilometer and a minimum elevation.
Big Fatra
[fusion_text]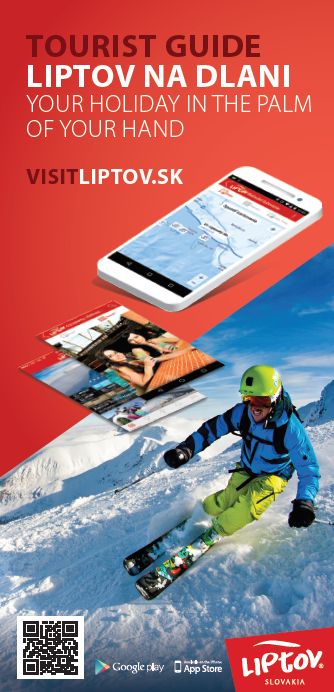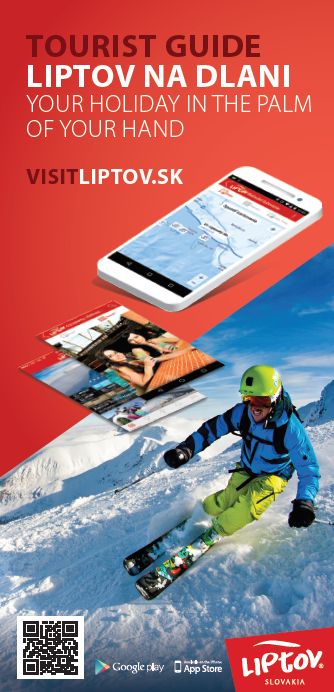 Low Tatras
[fusion_text]
Western Tatras
[fusion_text]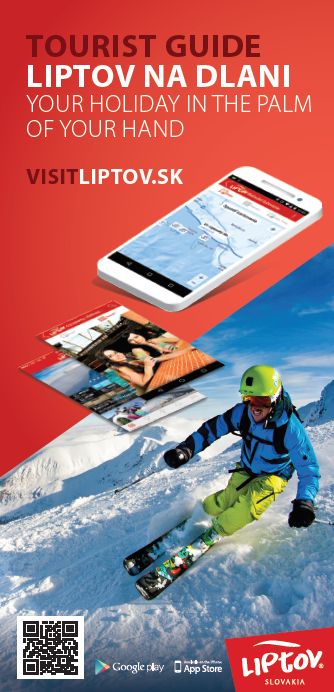 [fusion_text]
Liptovský Mikuláš
[fusion_flip_boxes columns="1″ hide_on_mobile="small-visibility,medium-visibility,large-visibility" class="" id=""][fusion_flip_box title_front="RENTALS" title_back="" text_front="" background_color_front="#dbdbdb" title_front_color="" text_front_color="" background_color_back="" title_back_color="" text_back_color="" border_size="1px" border_color="" border_radius="4px" icon="fa-thumbs-o-up" icon_color="" circle="yes" circle_color="#a1cd51″ circle_border_color="" icon_flip="" icon_rotate="" icon_spin="no" image="" image_width="49″ image_height="35″ animation_type="shake" animation_direction="left" animation_speed="1″ animation_offset=""]
TATRY MOTION stredisko JASNÁ NÍZKE TATRY,
031 01 Demänovská dolina 72
+421 905 214 215, www.jasna.sk
5. 12. 2016 – 7. 4. 2017
denne 8.00 – 16.30 Telefonická rezervácia vopred
SKI NIŇAJ – RENT, SERVICE, SHOP
Liptovský Mikuláš – Jánošíkovo nábrežie 6
Liptovský Ján – Hotel Ďumbier a Hotel Sorea Máj
Demänovská dolina, Jasná – Hotel Šverma
+421 905 357 133, www.skiservis.sk
During the season open as ski slopes.
JURSPORT
Závažná Poruba – Hlavná 258
+421 905 521 322, www.jurstport.sk
denne  9.00 – 16.00
[/fusion_flip_box][/fusion_flip_boxes]
[fusion_flip_boxes columns="1″ hide_on_mobile="small-visibility,medium-visibility,large-visibility" class="" id=""][fusion_flip_box title_front="I want discounts with Liptov Card?" title_back="" text_front="" background_color_front="#c9c9c9″ title_front_color="" text_front_color="" background_color_back="" title_back_color="" text_back_color="" border_size="1px" border_color="" border_radius="4px" icon="fa-question" icon_color="" circle="yes" circle_color="#a1cd51″ circle_border_color="" icon_flip="" icon_rotate="" icon_spin="no" image="" image_width="35″ image_height="35″ animation_type="" animation_direction="down" animation_speed="1″ animation_offset=""]
I get the card in:
partner's accommodation facilities – FREE
Information Centers in Liptov for 5 €
[/fusion_flip_box][/fusion_flip_boxes]
[fusion_flip_boxes columns="1″ hide_on_mobile="small-visibility,medium-visibility,large-visibility" class="" id=""][fusion_flip_box title_front="What is the highest peak of the Low Tatras?" title_back="Ďumbier (2 043 m)" text_front="" background_color_front="" title_front_color="" text_front_color="" background_color_back="" title_back_color="" text_back_color="" border_size="1px" border_color="" border_radius="4px" icon="fa-question" icon_color="" circle="yes" circle_color="#a1cd51″ circle_border_color="" icon_flip="" icon_rotate="" icon_spin="no" image="" image_width="35″ image_height="35″ animation_type="" animation_direction="down" animation_speed="1″ animation_offset="" /][/fusion_flip_boxes]