ONLINE Competition #LiptovRegionTreasures
Treasure hunters, watch out!



The funny game for families with children "Liptov Region Treasures" starts its third act.
In the new summer season we offer the most
beautiful sites and attractions
of the region
as traditionally, as well as a
hot novelty on our website
. This will attract both small and big explorers and even all lovers of on-line technologies who would like to boast about their treasures on internet. First chests will be opened
on June 15, 2016,
and available to examine
until the end of September.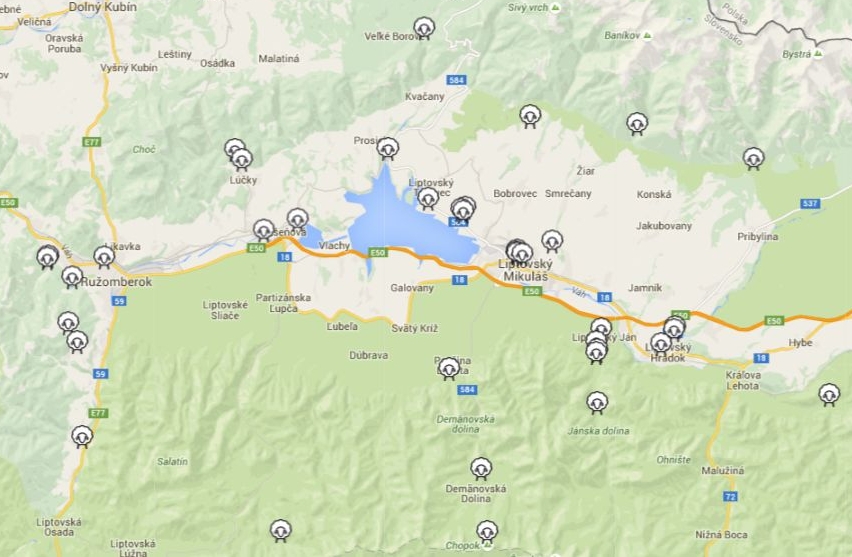 Sheep
on the map

indicate the treasures Liptov
Click on it and learn more about the treasure,
You can view a gallery of treasure, which includes photos of people
who were already at the treasure and tagged a photo hashtag #LiptovRegionTreasures.
Would you also contribute to the gallery and treasure to enter a competition for great prizes?


FIND
3 treasures in Liptov region

TAKE A PHOTO of the most beautiful place / object for you at the maximum distance of 1 km from the Liptov treasure

CLICK at www.pokladynaliptove.sk* and UPLOAD

the photo at

www.pokladynaliptove.sk

SHARE the photo on your  or FB with a hashtag #LiptovRegionTreasures and 

DO IT and PLAY for a Weekend stay in Liptov, Flying in a tunnel and other valuable prizes
 * Page is available only on mobile devices

 The main prizes:
List of prices:
Annual travel insurance for 2 adults and 3 children Generali Poisťovňa, a.s.

Family weekend stay 

Hotel*** Koliba Gréta, Liptovská Sielnica

Family weekend stay with half board Koliba u dobrého pastiera, Ružomberok

2 night stay 

Hotel*** Strachanovka, Liptovský Ján

Sightseeing flight over Liptov region for 2 people Heliport Liptov

All day skipasses for winter season 2015/2016 for 4 persons JASNÁ Nízke Tatry, Demänovská dolina

All day skipasses for winter season 2015/2016

for 2 persons Ružomberok – Malinô Brdo

"Ride a storm" packet voucher for 1 person Hurricane factory, Liptovský Mikuláš

4 x Sea & Fun Packet GINO PARADISE Bešeňová

4 x Tropical Packet 

Tatralandia, Liptovský Mikuláš

AQUA-VITAL packet KÚPELE LÚČKY a.s.

A gift basket full of traditional Liptov products SÝPKA, Liptovský Mikuláš

A packet of BIO products EkoFarm, Važec

Tourist rucksack McKINLEY Minto 20 

Intersport, Liptovský Mikuláš

Trecking sticks McKINLEY  Discovery 

Intersport, Liptovský Mikuláš

Two multifunction scarves Intersport, Liptovský Mikuláš

Five head caps 

Husky