TOP TIPS from Liptov
The largest water parks and thermal pools
⇒ 4 water parks, thermal parks and spas
⇒ 41 pools
⇒ 45 water slides and toboggans with a total length of more than 3000 m
⇒ 39 °C thermal water
GINO PARADISE Besenova is a year-round opened water paradise with 21 pools, 15 water slides and toboggans and accommodation in the area. Enjoy relax in the geothermal pools or pools with crystal clear water. You can leave your kids with our professional baby sitters and experience an unforgettable feeling of relaxation in an exclusive Wellness & Spa . Only here you will experience the true adrenaline in the waves of the sea or the fastest and longest water slides in Slovakia . Try wreck diving with professional instructors, explore the wild Raft river or have fun in the pool with a pulsing ball.more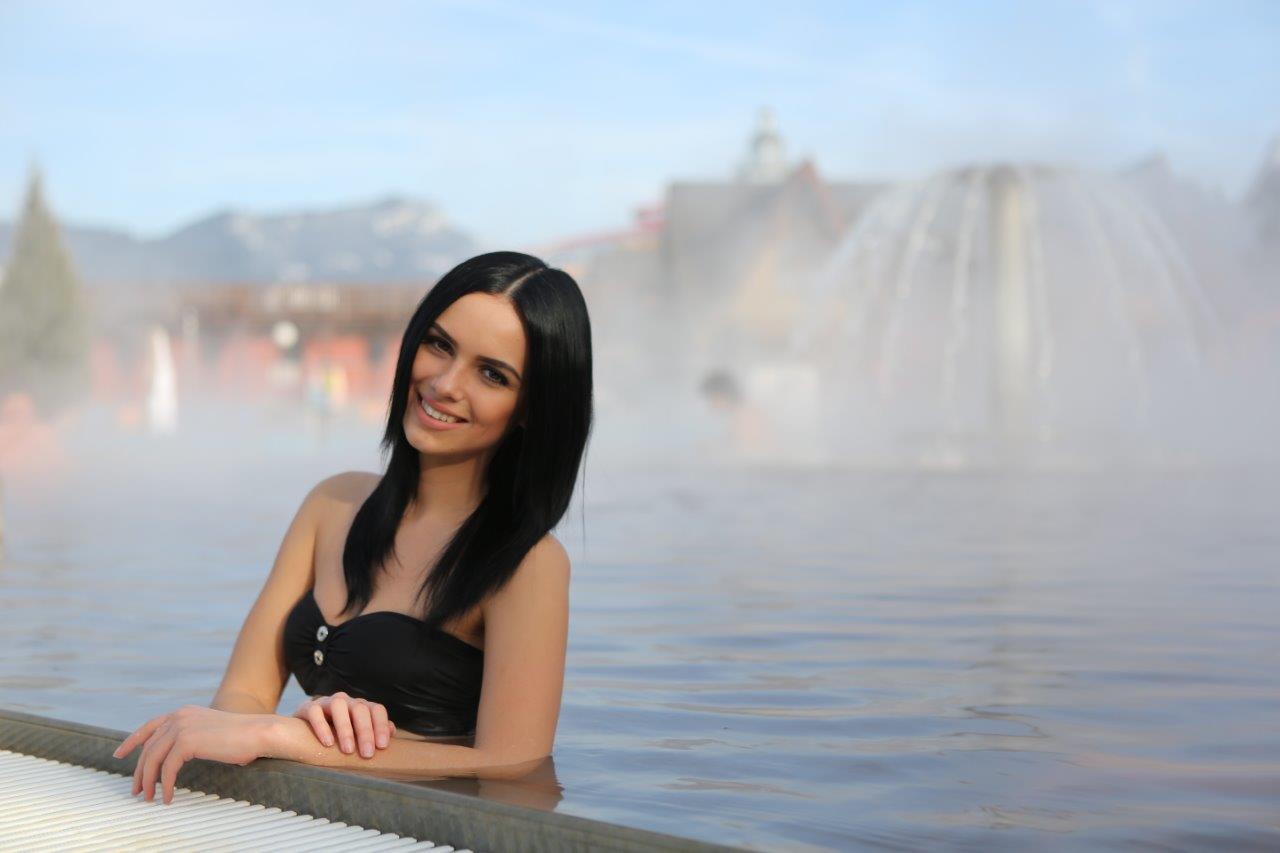 Discover a place full of adventure and fun, which includes Aquapark Tatralandia – all year round seaside paradise called Tropical Paradise and accommodation complex Holiday Village Tatralandia . Enjoy perfect summer and winter holidays in the largest year-round water entertainment complex with accommodation in Slovakia, the Czech Republic and Poland. During the summer children and grown – up will have fun in 14 pools with thermal and crystal clear water (9 in winter) and 26 toboggans and water slides (5 in winter). Experience the adrenaline and secure attraction Superfly Tatralandia – simulation of freefallctors, explore the wild Raft river or have fun in the pool with a pulsing ball. more
We heartily invite you to LÚČKY SPA, where you can experience an unforgettable relax in addition to your body recovery. A wide range of spa stays is waiting for you. In addition to medicinal treatments there is available year-round opened AQUAVITAL Park , where you can experience relaxation in healing thermal mineral water in the indoor and outdoor pools with water temperature ranging from 28 °C to 38 °C. Come and enjoy the atmosphere of wellness – salt cave, Jacuzzi with salt water, infra and finnish saunas. Try and you will be surprised.more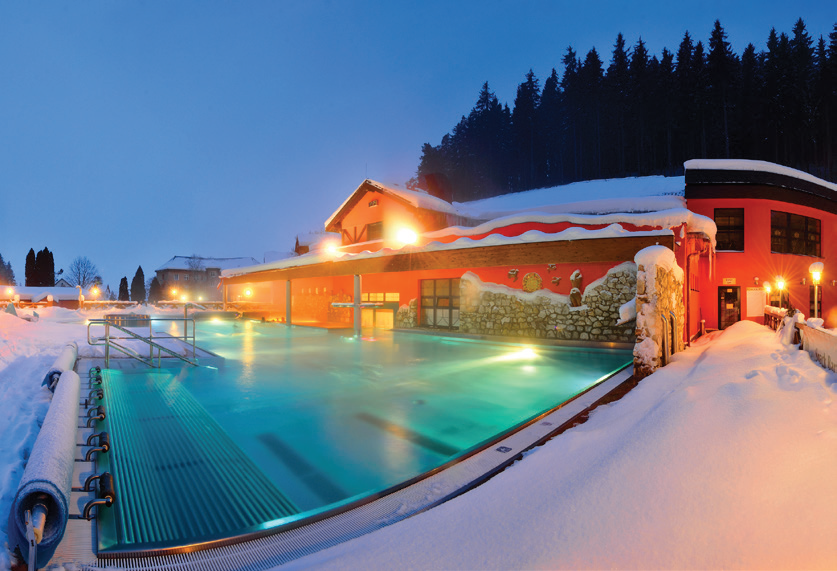 Mountain resorts with the viewpoint cable cars
⇒ lifts and cable cars up to 2 024 meters above sea level
⇒ 1 125 km of hiking trails
Liptov region turns into a popular ski resort during the winter. You can choose from a variety of maintained ski slopes, the most modern cable cars and lifts and wide range of aprés ski services. Together in the region there are 15 ski resorts , where are 72 lifts and cable cars at your disposal. You can ski on more than 70-kilometer long slopes. 35 kilometers of ski slopes are snowed technically with artificial snow .Enjoy both sides of Chopok hill Experience again better skiing in Jasná, the Low Tatras, which is the largest winter sports arena in Slovakia! Welcome to the new panoramic restaurant called ROTUNDA with accommodation directly on Chopok peak. You can explore the most modern 30 cable cars and lifts, including funitel, a 15-seater chair lift to Chopok, 45 km of slopes, sprawling free ride zones, the number of events, a wide range of ski services with shopping zone with the Tatry Motion brand and quality catering facilities.
[gallery columns="9" link="file" size="medium" ids="35994,15589,15561,35990,84600,35986,15329,5888,5896,5900,5944,15545" orderby="rand"]
Enjoy fun in a club Happy End , which is an icon of the winter night entertainment in the region. The visitors and skiers like Fun Slope with easy snow barriers or early Fresh Track with a guarantee to be the first on the slope. Hit of the season is a ticket purchase through GoPass e-shop without waiting in line at the checkout.Enjoy an ideal family holiday on the slopes of the Great Fatra in a modern ski resort named Ružomberok-Malinô Brdo. Go skiing on 12 km ski slopes and use 8-seat cabin lift or 4-chair lifts, 2 ski lift and 4 ski lifts for the beginners and children with a total capacity of 8 500 people per hour. Also try cross-country skiing and alpine skiing . Snowboarders will enjoy their snow park in Malinô Brdo. You can take ski school services, ski rental and ski services for granted.
The largest cave system in Central Europe
Underground beauty of Liptov

From the heights, go underground, which is full of fragile beauty and unpredictable surprises. Witness the enormous power of nature, The Torá formations had been created as out of this world. In Liptov region there are 4 caves opened for the tourists and there is the longest cave system in Central Europe and therefore it is also known as Liptov Kars.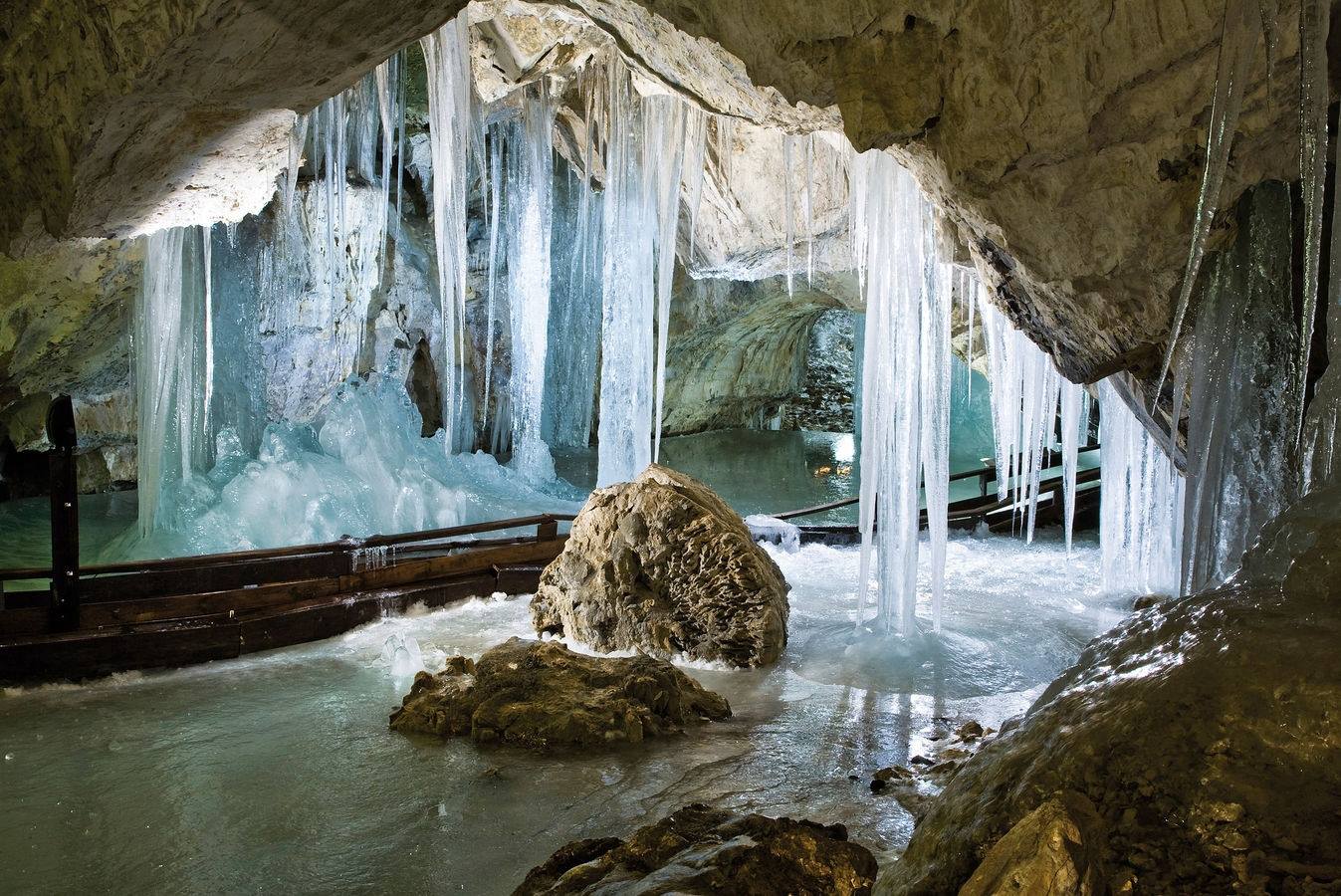 The Demänovská Ice Cave presents the northern part of world known Demänovské Caves. It stands out by occurrence of permanent ice fill, bizarre and mighty shapes of underground spaces, rare cave fauna as well as rich history.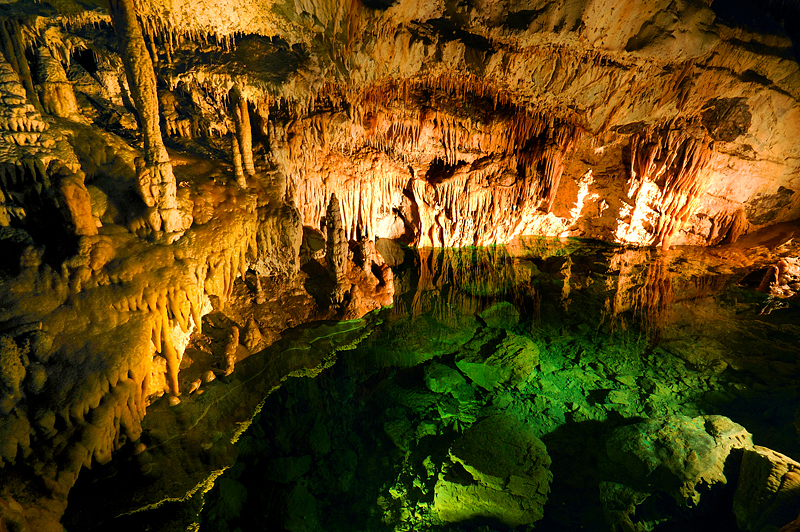 The national nature monument of the Demänovské Caves on the northern side of the Low Tatras Mts. is the longest cave system in Slovakia. The Demänovská Cave of Liberty belongs among its dominating caves. It has been captivating the visitors by its rich flowstone fill of various colours, magical flow of underground Demänovka as well as the charming pools for many years. It is the most visited show cave in Slovakia.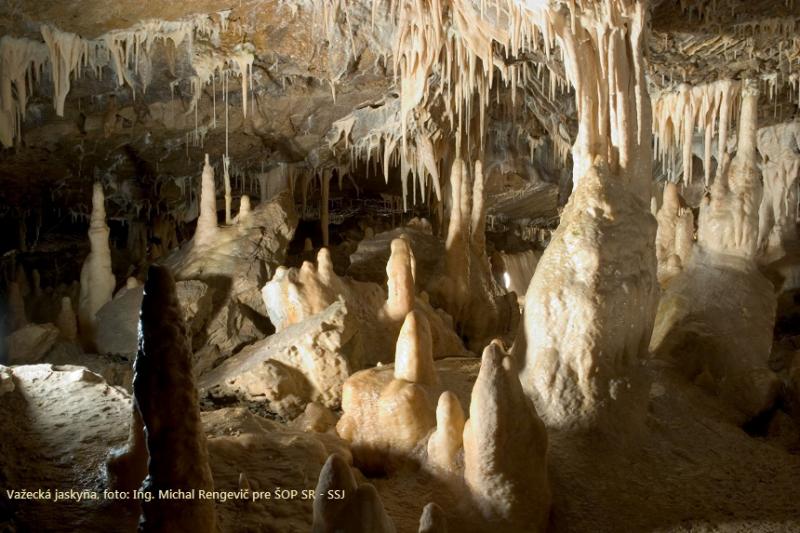 The Važecká Cave is one of the most known caves in the northern Slovakia. Though by length it belongs among the short show caves, it is known by occurrence of rich dripstone decoration, remarkable findings of cave bear bones, as well as by rare cave fauna.
The best ski resorts
» 15 ski resorts
» more than 70 km of ski slopes
» 72 lifts and cable cars
» SKI & AQUA bus
Chopok (2 024 meters above sealevel), the dominant of fresh green oasis in the Low Tatras, is now effortlessly achievable for all. Travel by the most modern cable car called Funitel on rails TWINLINER and enjoy hiking and unforgettable views of the Tatras peaks. Discover the magic of the new iconic Rotunda restaurant with accommodation at Chopok peak situated at 2 004 m above sea level. A trip to Malino Brdo , which is the starting gate to the Big Fatra mountain range, is conveniently accessible in-seater gondola lift and you can enjoy effortless walk to Smrekovica (1 478 m above sea level) . Visit the Demänovská Cave of Liberty, one of the most beautiful caves in Europe because of its unique karst formations. In the footsteps of the cave bear, head to the Demänovská ice cave , which is known for discoveries of cave bear's bones. In the 18th century people considered them as dragon's remains and therefore the cave is nicknamed "a Dragon Cave". In the Vazecká cave you will be enchanted with rich snowwhite flowstone decoration. Great experience awaits you during discovering of the magic Stanisovská underground caves, which is explored with the head lamp provided to you during your visit.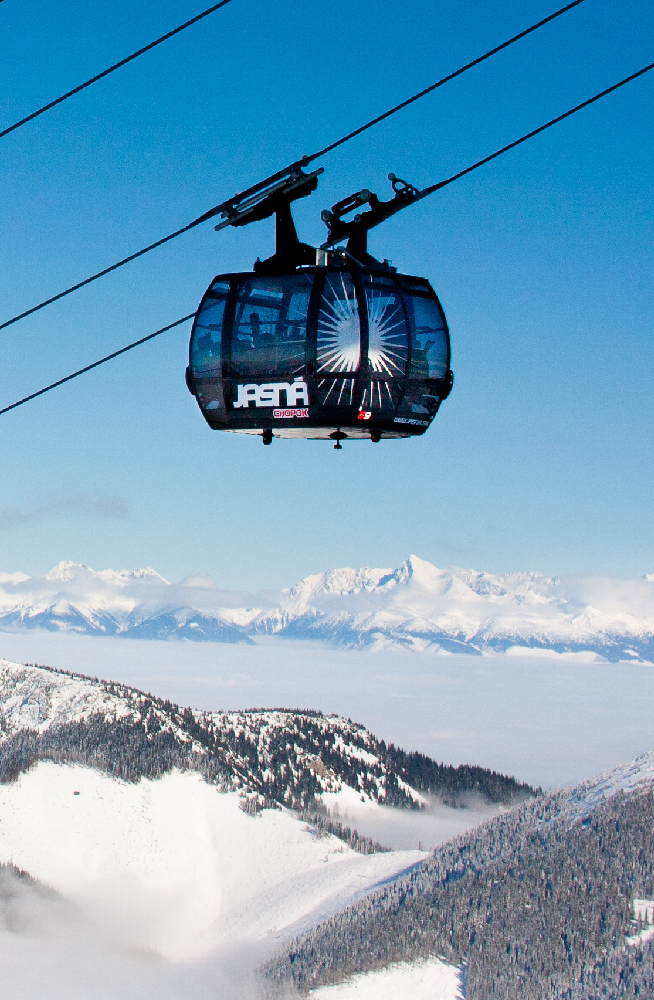 ⇒ 3 archaeological open air museums and UNESCO – monument
⇒ 3 castles
⇒ 22 museums
⇒ 7 galleries
Come to Liptov region for a unique culinary experience. Enjoy yourself with traditional goodies and really experience the tastes, smells and atmosphere of Liptov Sheppard's huts, chalets and restaurants. Taste specialties from Liptov cuisine prepared from sheep or goat milk – traditional Liptov sheep cheese called bryndza and whey from sheep cheese production, cheese, smoked cheese or cheese strings.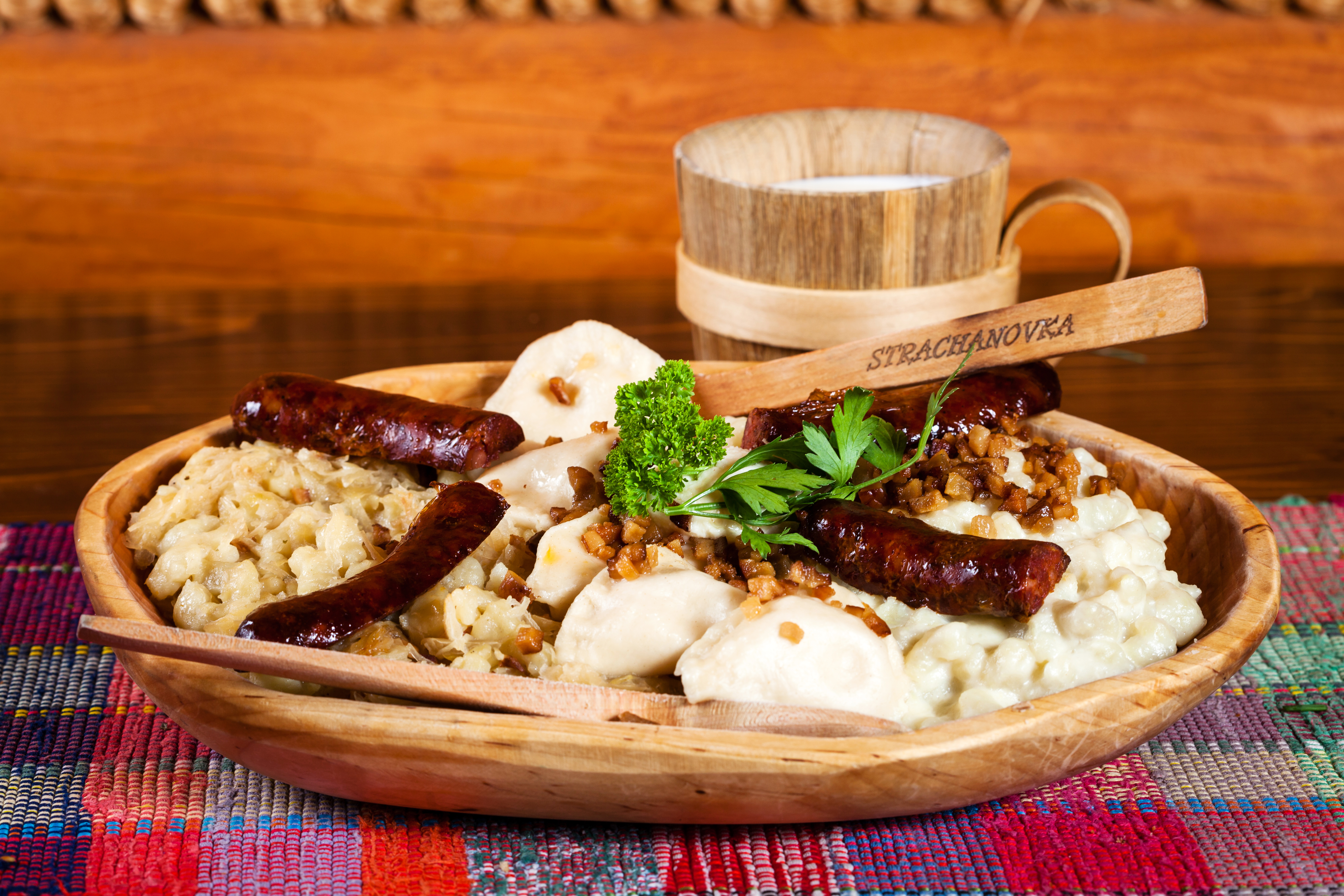 Traditional Liptov region Culinary:
More information is available in the app Liptov –Android or iOS