Family game in the countryside
Rumours have been swirling about Demänovská dolina (Demänovská valley) that a big treasure is hidden there. Nevertheless, nobody dared get it because there is a dragon guarding it. What´s the truth?
There lives a chummy DRAGON DEMIÁN in Demänovská valley, who is a guardian of the forest protecting the treasure. Get ready to follow Demian´s footsteps. Don´t be afraid of anything. On your adventurous journey, you´ll get to know the secrets of the mountains and have much fun with your new friend – a legend of Demänovská valley.
ADVENTURE DIARY
Help Demián overcome his fear and all the obstacles along the Dragon Pat up Chopok!
LOKALITY KDE NÁJDETE JEDNOTLIVÉ ÚLOHY
1. By a pond, Biela Púť (1,117 m asl.) – Birth of Dragon
2. By a climbing unit, Biela Púť (1,117 m asl.) – Courage test
3. At hotel Pošta, (1,117 m asl.) – Dragon energy
4. By Vrbické Pleso (tarn), (1,113 m asl.) – Bird perspective
5. At the TWINLINER cable car boarding station, (1,126 m asl.) – Eternal thirst
6. At FUNIBAR, Priehyba, (1,342 m asl.) – Climbing frame
7. Chopok Rotunda – photopoint, (2,004 m asl.) – Return of the dragon
8. A dragon bride on Mt. Chopok, (2,004 m asl.) – Alice the dragon
9. At Kosodrevina Restaurant, Chopok South, (1,488 m asl.) – Weather in the mountains
10. At Krupová, Chopok South, (1,084 m asl.) – First Aid – Alpine hiking
Liptoviedky 2019 – letná rodinná hra
Have fun
Choose 3 fairy tale spots on the map and solve tasks.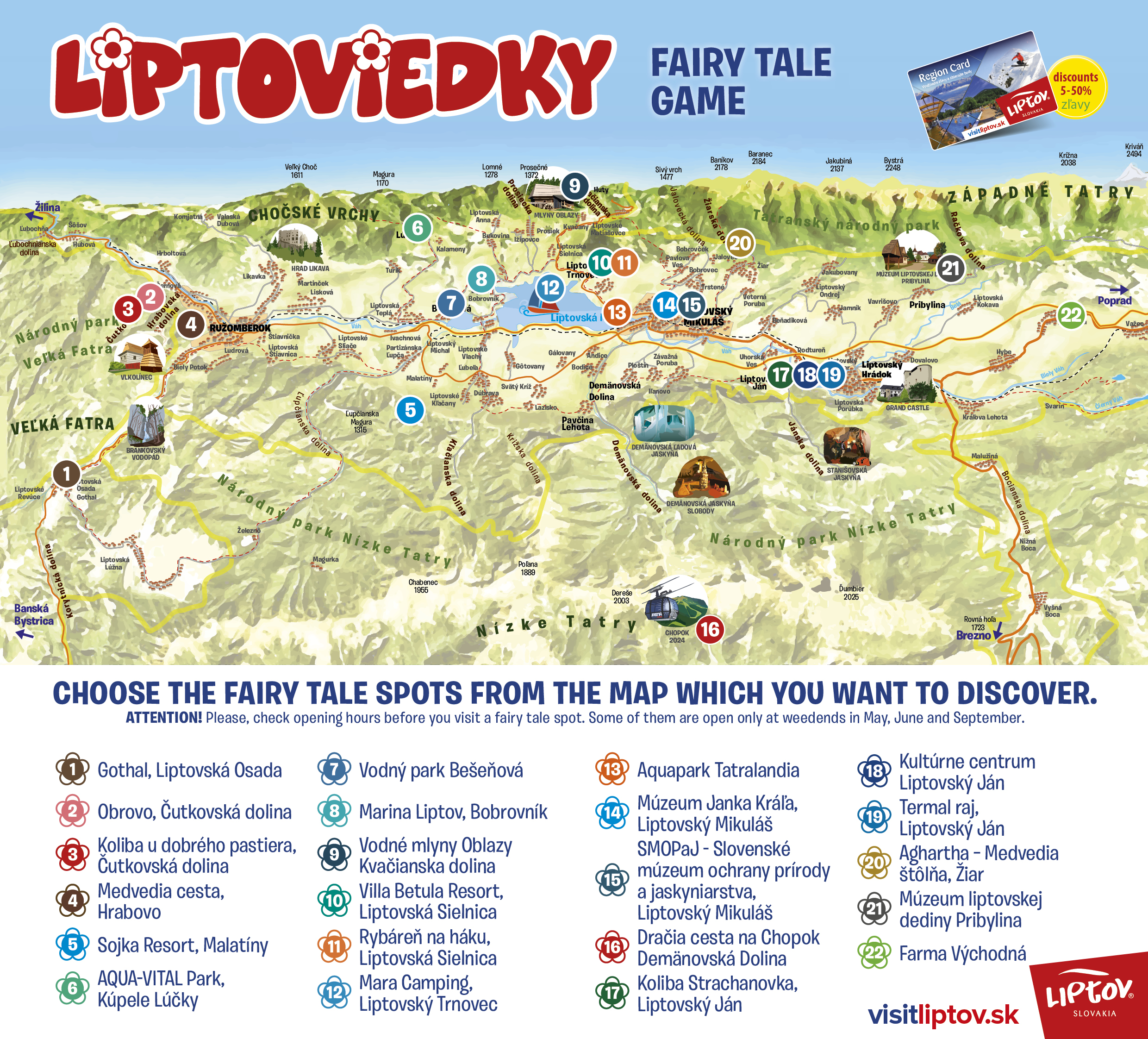 Collect stamps
Once you have solved the task, you will get a stamp in your NOTEBOOK.
Get a present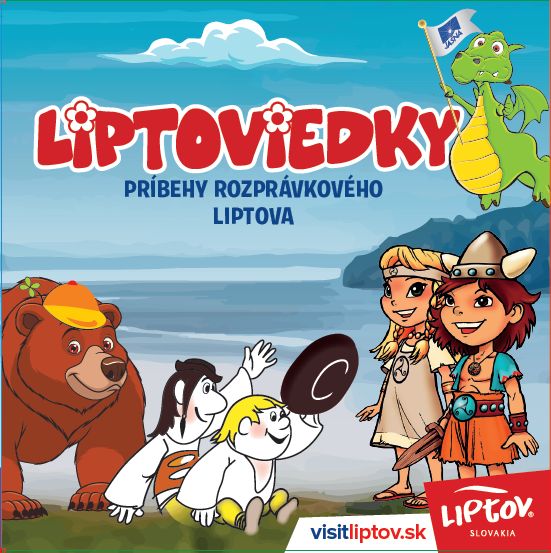 You will get LIPTOVIEDKY CD containing six fairy tales from the Liptov region narrated by Lukáš Latinák as a present for your coupon handed over and accepted.
One of them is a DRAGON PATH UP THE CHOPOK
More about play LIPTOVIEDKY you can find HERE.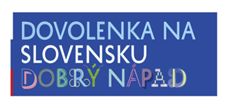 Podujatie Dračia cesta na Chopok je realizované s finančnou podporou Ministerstva dopravy a výstavby Slovenskej republiky.
The project is implemented with the financial support of the Ministry of Transport and Construction of the Slovak Republic.