Order the traditional folk costumes from Lipton region. Without doubt, Slovakia is a country with a huge variety of different examples of folk costumes and traditions. Mrs Šimček makes the folk costumes tailored according to clients preference. You can choose from the following options:
women's shirt made of 100% cotton and lace application
women's blazer made of 100% cotton, decorated with ribbons and ornamental fabric border trims.
white petticoat made of 100% cotton
men's trousers – "súkenky" – made of 100% sheep wool – broadcloth- plain woven cloth and handmade embroidery
men's shirt made of 100% cotton and handmade embroidery
Where to buy:
About Emilia Šimčeková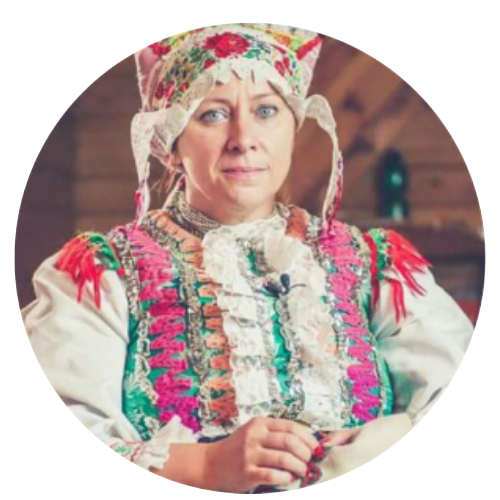 Emília Šimčeková: "I was introduced to sewing by my mother, who was a tailor of folk costumes. During her work, I was often observing and assisting her. I liked it a lot at that time and that was the reason why I decided to study and become a professional tailor who specialized in the folk costumes making craft. What I truly appreciate about this job is that I'm keeping the traditions alive and also I'm passing my knowledge on to next generation. Each of my products is unique and special, made with love. My work is well-known in Slovakia, Czech republic, and also in Canada. I love being creative and that is also a reason why my products bring happiness and joy to you not only by touching but also by dressing and wearing them always with you. ?."
Contact
Other products in this category:
These traditional handmade carpets are woven on 100-year-old looms by Michal Lorenčík. They are made from recycled materials and cotton. All the carpets, doormats and bedspreads Michal weaves are custom-made and tailored to customers' needs. The most common widths are 60 cm, 70 cm and 80 cm and the most common lengths are 70 cm, 120 cm, 150 cm and 200 cm. The patterns are mostly colourful stripes, highlights or shades of one colour.
The table linens are woven on smaller looms mostly from wool or coloured threads. Lengths are tailored to best fit the customers' needs. Michal has lately been making sets: table linens having the same colour and width, but different lengths, for example place mats, coffee table mats, etc.
Where buy:
order by email at janalore76@gmail.com
About Michal Lorenčík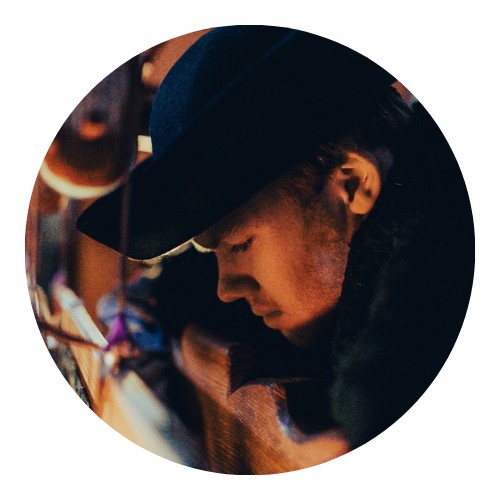 Michal Lorenčík, born in 1999 in Liptovský Mikuláš, lives and weaves in the village of Kráľova Lehota. He is a disability pensioner. He graduated from a Special Vocational School of J. Alexy in Lipt. Mikuláš in two fields of study. The first is the field of textile production – a weaver and the second one is Housework and domestic services. He passed them both with honours. He works at home on the looms that are over 100 years old. He also has newer looms on which he weaves table linens. Besides waving, he also knits socks and crochets woollen hats. He likes riding a bike, hiking, roller skating and cross-country skiing. He is a highly creative and skilled craftsman with a great taste for mixing colours and he can do it all on his own – from designing a weaving pattern to weaving the final product.The beauty this young man creates is more than admirable.
Contact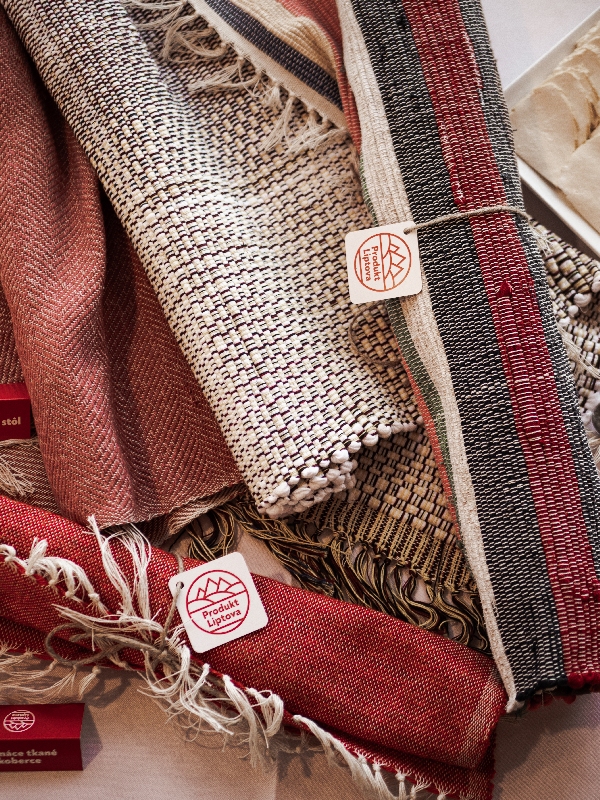 Other products in this category