With us you have a discount with Liptov region card!
Discount on exposition entries: when visiting exposition called Chapters from the History of the City (adults 2 €/children 1€), free entry to exposition Mikuláš torture chamber.
If you apply the discount, you´ll get 5 points!
More about the loyalty programme HERE.
The building that houses the Janko Kral Museum is one of the most distinctive buildings of the square in the town of Liptovský Mikuláš. It has several names – the County House (Stoličný House), the Illešházy Manor House and the Seliga's House. It features a triple arch that is unusual for the town and stands out from the rest of the buildings on the square's western side.
The Seliga's House as well as the adjacent Strauss's House feature one of the Janko Kráľ Museum's permanent exhibitions called Chapters from the History of the Town of Liptovský Mikuláš. It showcases the town's history from the earliest era until the end of WWII, and includes a commerative room of Romanticist poet and the town's native Janko Kráľ.
The building's subterranean areas feature the Liptovský Mikuláš Torture Chamber that displays the torture and interrogation of legendary outlaw and folk hero Juraj Jánošík on the second day of his court process. He robbed the rich and gave to the poor. You can see torture instruments used at court interrogation in 18th century.
The other permanent exhibitions of the Janko Kráľ Museum are located in the historical evangelical parish house on Tranovského Street (Tatrín and the Petitions of the Slovak Nation), and in the house of Rázus brothers on Vrbického Street (Rázus's House).
The museum also administers the Jewish Synagogue on Hollého Street that is available for the public in summer.
Liptoviedky - fairy tale game
Liptoviedky – Fairy tale game
Have fun
Choose 3 fairy tale spots on the map and solve tasks.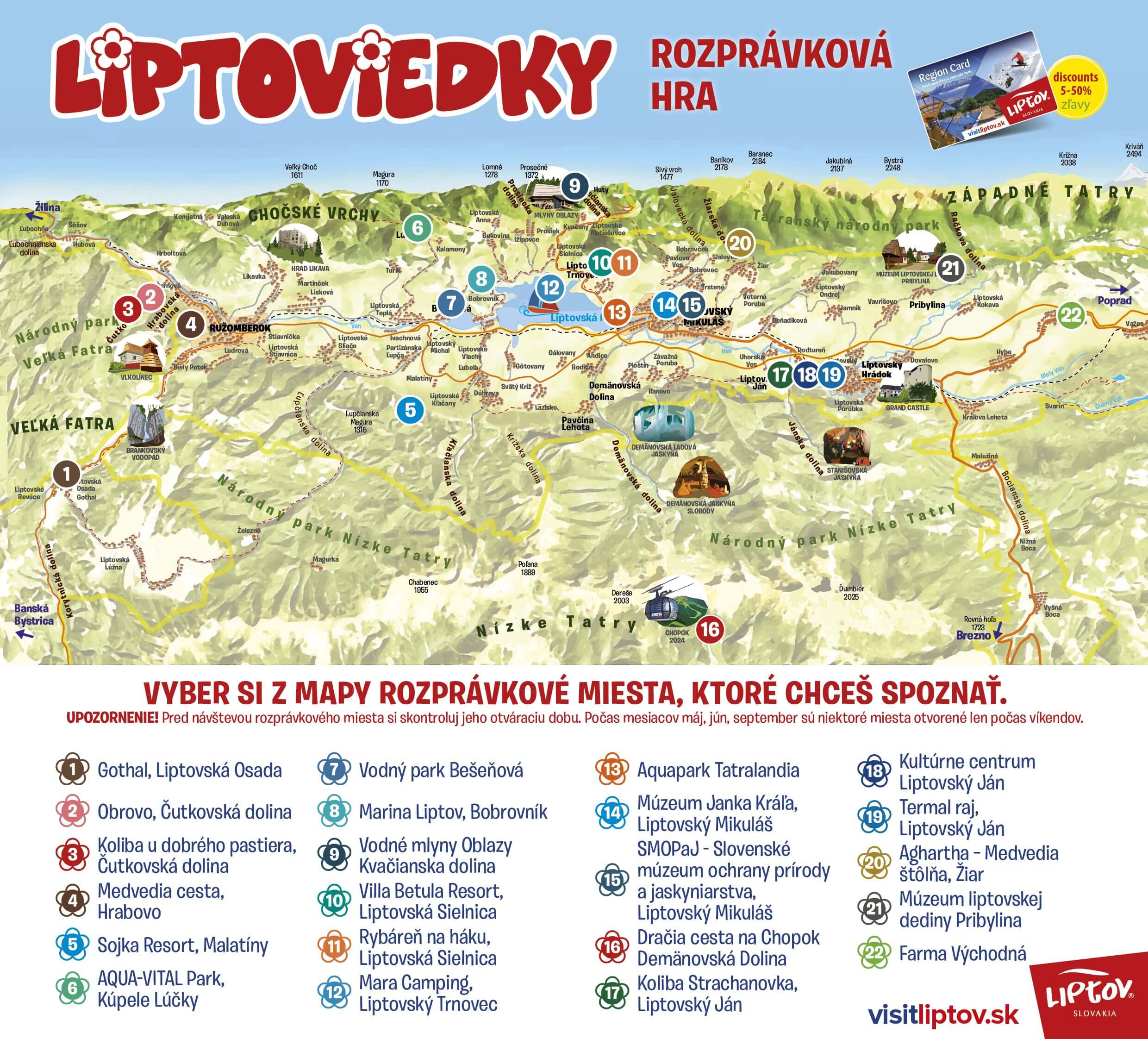 Collect stamps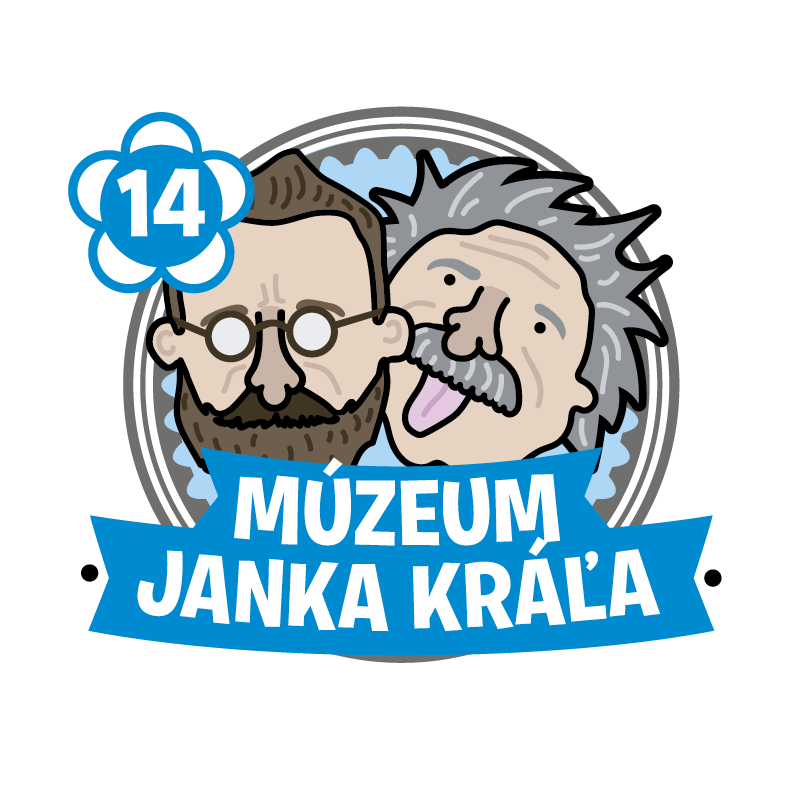 Once you have solved the task, you will get a stamp in your NOTEBOOK.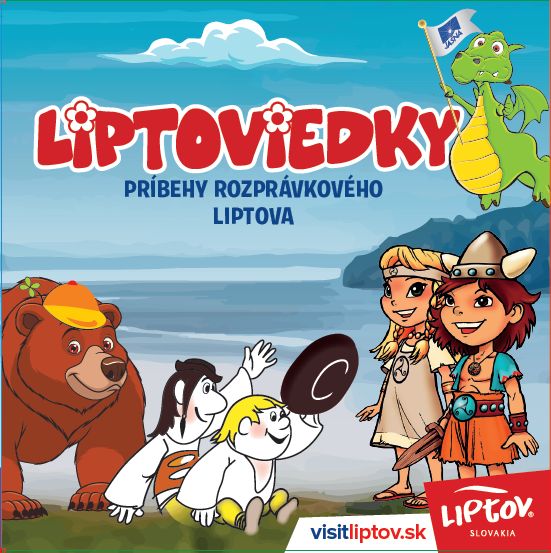 Get a present
You will get LIPTOVIEDKY CD containing six fairy tales from the Liptov region narrated by Lukáš Latinák as a present for your coupon handed over and accepted from 13.5. to 30.9.2019 at the time of opening hours at individual points of delivery
More about play LIPTOVIEDKY you can find HERE.