With us you have a discount with Liptov region card!
10 % DISCOUNT on all 3-hour entries Pools + Saunas – individual entries and
family packages
10 % DISCOUNT Pools for 2 hours
10 % DISCOUNT Fitness centre with a climbing wall, floating, golf simulator
10 % DISCOUNT Experiential wellness for two, Relaxing time for two
Discounts are available on Monday – Sunday during opening hours. All the discounts are valid throughout the
2019 summer season. The discount may be used once a day.
If you apply the discount, you´ll get 20 points!
More about the loyalty programme HERE.
Gothal Liptovská Osada
Gothal Liptovská Osada is an exceptional multipurpose area providing a comfortable accommodation and a lot of sports and leisure opportunities in the adjacent Water World complex.
Gothal is an ideal place for active relaxation. Enjoy the most modern Water World (25 m swimming pool, relaxation and children´s pool), wellness with 3 saunas (Finish, steam sauna and sanarium), massages, Beauty and Relax (cosmetics, manicure, pedicure, whirlpool, infrared sauna, solarium, floating) as well as sports activities (fitness with a climbing wall, tennis, badminton, workout playground, bowling, golf simulator etc.).
You´ll appreciate the comfortable accommodation in spacious apartments of Apartmánový dom Smrek*** (apartment house) with own restaurant and café, and in stylish cottages typical for the Liptov region inspired by folk architecture.
Quick and tasty meals are waiting for you at Vlnka Restaurant connected to a children's playground, and a few steps from the pools there is Aqua Bar.
Liptoviedky - fairy tale game
Have fun
Choose 3 fairy tale spots on the map and solve tasks.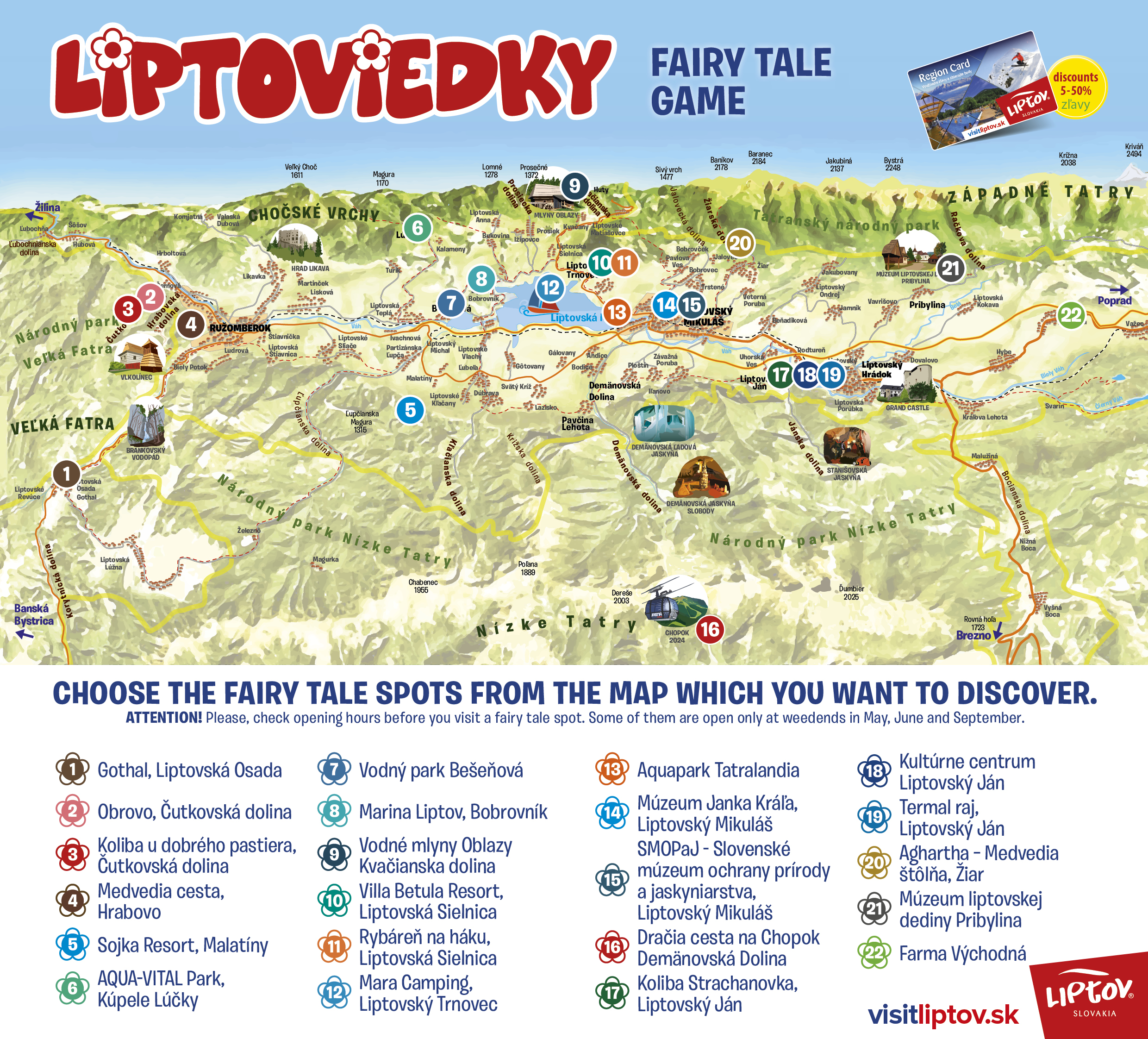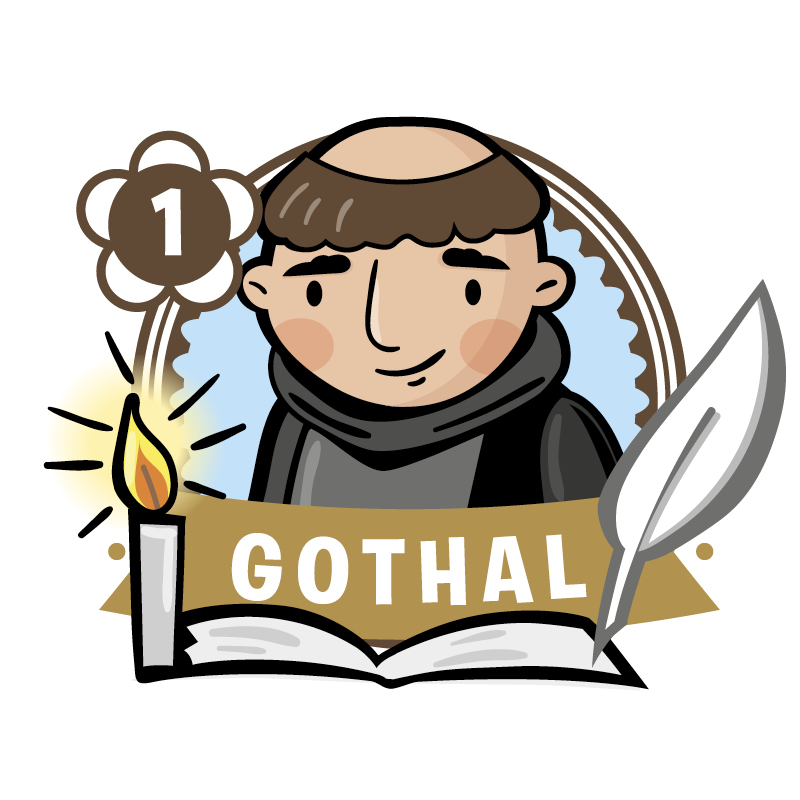 Collect stamps
Once you have solved the task, you will get a stamp in your NOTEBOOK.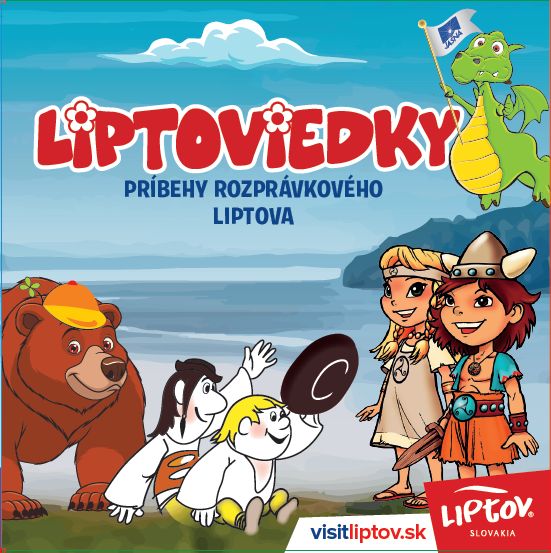 Get a present
You will get LIPTOVIEDKY CD containing six fairy tales from the Liptov region narrated by Lukáš Latinák as a present for your coupon handed over and accepted from 13.5. to 30.9.2019 at the time of opening hours at individual points of delivery
More about play LIPTOVIEDKY you can find HERE.