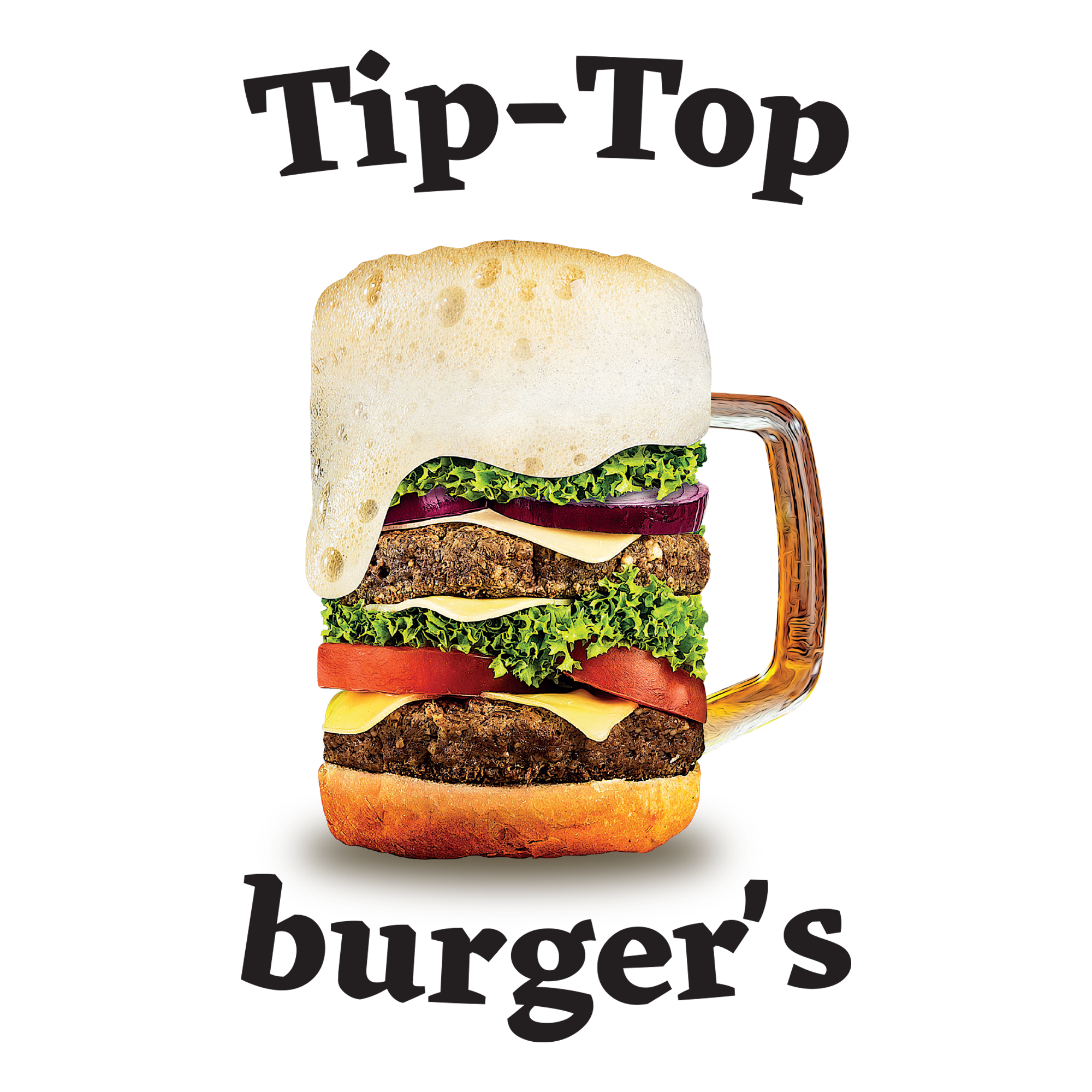 Tip-Top burger´s or Burgerbar At the wrong place, proves to you that thanks to great homemade burgers or toasts, you are at the best possible place for your gourmet sitting!
Delicious meat, vegetarian and gluten-free burgers and toasts await you in the modern interior of the Burgerbar. Homemade burgers are made with their own recipe, which guarantees a delicious and unrivalled pleasurable taste that you will return to.
You will not find any preservatives or semi-finished products in the food, everything is high quality and fresh. Sauces, dressings and mayonnaise are the company's own produce, and meat and vegetables come from local farmers. French fries are served with home-made spices (not salted) and shop is also certified for gluten-free dishes. Vegetarian burgers are also available.
At the Burgerbar, smiling staff awaits you with super-large portions of good food. Inside there are 50 seats and in summer you can spend pleasant moments on the summer terrace (40 seats). Feel free to come and taste the gourmet paradise on earth