3. Caves and underground beauty
Ice cave
On the right side of the Demänovská valley and the northern slopes of the Low Tatras there is another cave open to public – Demänovská Ice Cave. Attractive and sought after by tourists Ice Cave is one of the first known caves in the world. The cave, which was known in the Middle Ages, after the Dobšinská Ice Cave in the Slovak Paradise second largest of its kind in Slovakia. Although the first record of it dates back to 1299, it made available to it in the eighties of the 19th century. The entrance is at an altitude of 840 m, about 90 m above the valley bottom. It is accessible serpentine path from the parking lot. It is designed in four oschodiach with a total length of almost 2.5 kilometers …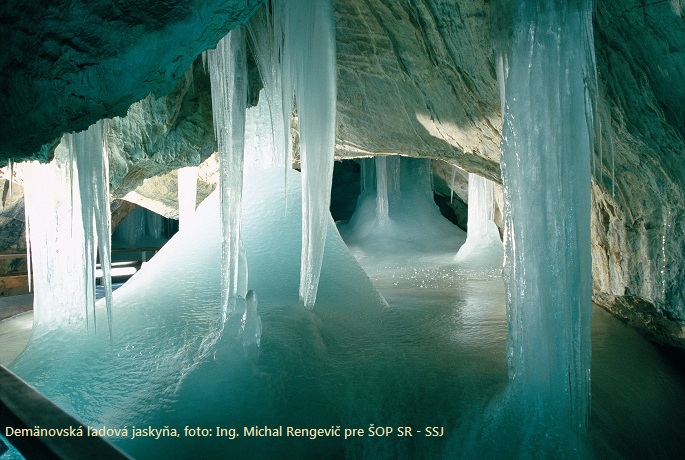 NETOPIERKOVO – Stanišovská cave Janska Valley
In the northern part Janska valley in the Low Tatras National Park at a height 766 meters above sea level is the only year-round entrance to an accessible cave in Liptov – Stanišovská cave. Cave genetically related with Little Stanišovo Cave (840 m) and New Stanišovo Cave (2334 m), whose entrance is located on a hillside opposite. In 2010, local members of the Slovak Speleological Society made available to 410 m long guided tour and Stanišovská cave has become the fourth tourist cave in Slovakia. The tour, which lasts 45-60 minutes, tourists can attend daily. Great experience will experience while discovering the magical underground with guides – cavers ..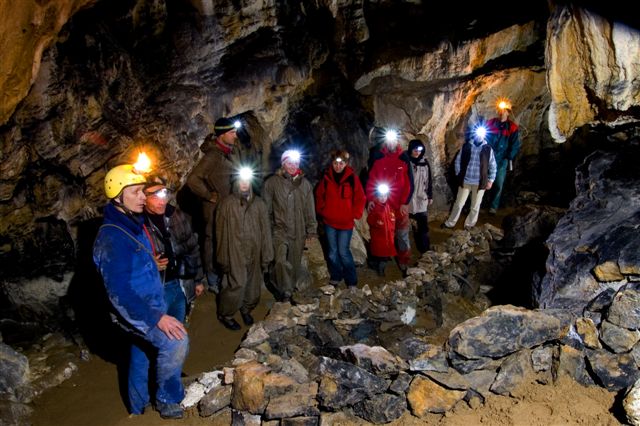 PERMONÍKOVO – Bear Valley Žiarska gallery
The only accessible old mining works in Liptov. An experience that you will long remember. This will take you places that a person with hard work created for decades with the prospect of winning the gold, all in a unique atmosphere of burning oil Kahanec. Headlamps each visitor receives before entering, special clothing or shoes required. Drive takes you to a paid parking lot 200 m away from the table. Tip for the whole family. Access by car to the table: Path 1.tr L. Mikuláš – L. Mikuláš, turning Smrečany – Žiar access to the desktop by bus: Regular line L. Mikuláš – Žiar, 20 min. walk from the final stop DISCOUNT FOR HOLDERS LIPOV REGION CARD: 20% discount on entry for adult …
More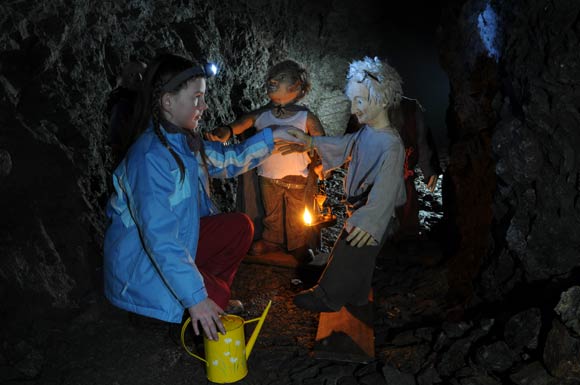 Basement under Tower – MINCOVNÍČKOVO
Enjoy your life story of the coin – the birth of the Mint and the conception of terrestrial depths. You will see him through eyes that you are not looking for a long time, or you watch the first time. Recognize touch metal with fire and water, descend into the bowels of the earth for gold-bearing ore and eventually will experience a real auction, when the coin begins his new life in the fine hands of collectors. By car you get exposure to a free parking. Excellent experience for the whole family. DISCOUNT FOR HOLDERS OF LIPTOV REGION CARD: 20% discount on the adult ticket Specials can not be combined and combined. How to get Liptov Region Card?